BirdLife International is seeking to hire a Marine Technical Officer with expertise in GIS (and a familiarity of R) to assist with managing its Seabird Tracking Database, undertake analysis of data for varied regional projects, and provide technical inputs to submissions to a range of international agreements.
The successful applicant will work as part of the BirdLife Science team (based in Cambridge, UK in the new Cambridge Conservation Initiative Sir David Attenborough Building) and will have frequent contact with the wider BirdLife Marine Programme as well as the Information Management and Policy teams.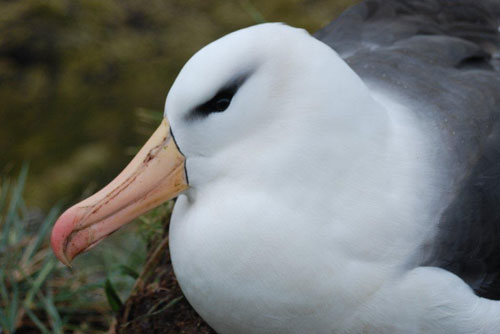 Black-browed Albatross on Marion Island, photograph by Genevieve Jones
"Contract duration: 9 month fixed term contract with potential to extend subject to funding availability". Closing date: 07 December 2015. Read more here.
John Cooper, ACAP Information Officer, 01 November 2015