Nikolas Haass has written a well-illustrated paper on separating juvenile Grey-headed Thalassarche chrysostoma, Black-browed T. melanophris and Campbell T. impavida Albatrosses at sea in The Petrel for 2014.
The paper's abstract follows
"Prompted by the paucity of documented sightings of Grey-headed Albatross Thalassarche chrysostoma in Queensland and New South Wales and a series of misidentifications in several online platforms, this article aims to provide an update on the separation of juvenile and immature Grey-headed Albatross from Black-browed Th. melanophris and Campbell Albatross Th. impavida."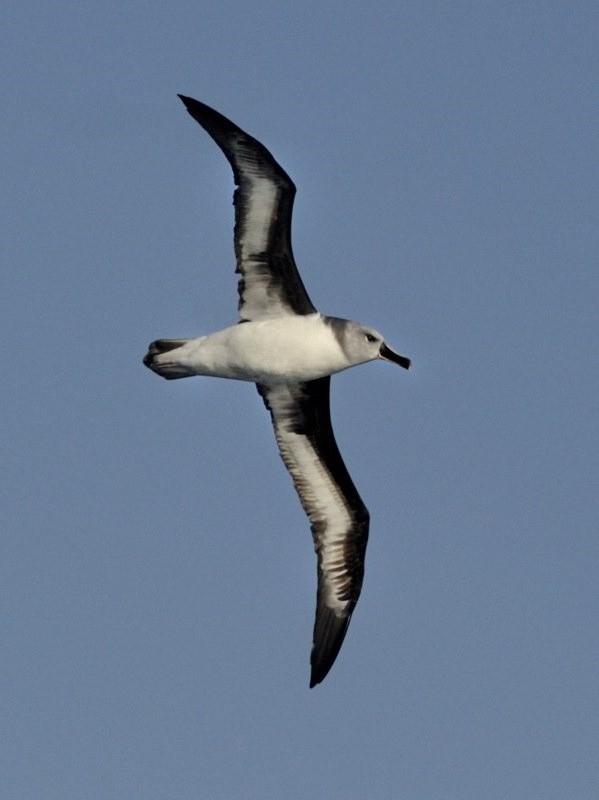 Subadult Grey-headed Albatross, photograph by Kirk Zufelt
Reference:
Haasse, N.K. [2015?]. The Grey-headed Albatross conundrum at the Australian east coast. In Walbridge, P. (Ed.). The Petrel 2014. Annual Report for Southport The Brisbane Seabird Study Group SOSSA, Northern Sector. pp. 96-107.
John Cooper, ACAP Information Officer, 14 September 2015