Yesterday, attendees at ACAP's Fifth Session of its Meeting of Parties (MoP5) being held this week in Santa Cruz de Tenerife, Canary Islands took the day off from their deliberations for a field trip out to sea. The ACAP Information Officer participated and took some photographs of the day's events.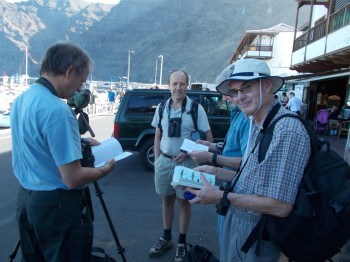 Was that a gull or a dove? Mark Tasker, Øystein Størkersen, Ken Morgan and Rob Crawford consult their bird books before embarking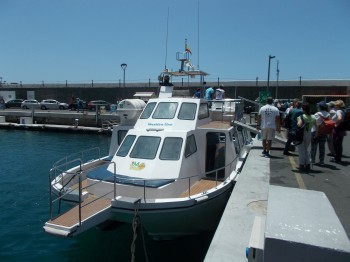 We saw Short-finned Pilot Whales Globicephala macrorhynchus and Common Bottle-nosed Dolphins Tursiops truncatus close up from the Nashira Uno out of the marina of Los Gigantes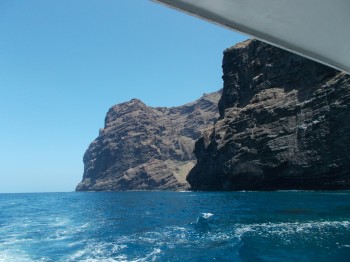 Blue sky, blue water and the 500-m black cliffs Acantilados de Los Gigantes near the western-most point of Tenerife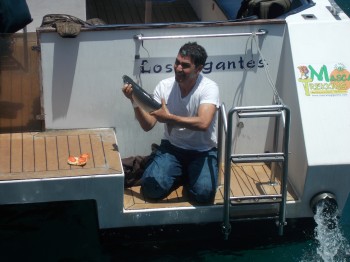 Fish Whisperer! Marcelo Garcia of Chile catches a Flathead Grey Mullet Mugil cephalus in the marina with his bare hands (and a tomato roll)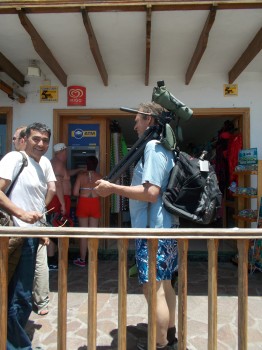 After the boat cruise Marcelo Garcia and Mark Tasker forego an ice cream for the ATM queue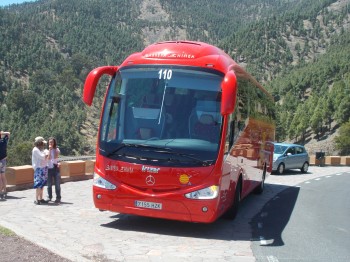 Up, up and up in our shiny red bus...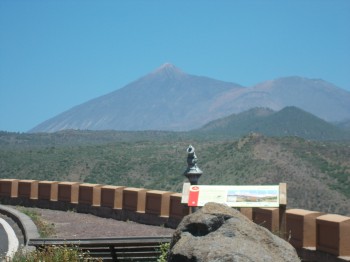 ...to be rewarded with a stunning view of Mount Teide, at 3718 m Tenerife's (and Spain's) highest point and a volcano that last erupted in 1909. It forms the centre of the Parque Nacional del Teide, a World Heritage Site inscribed in 2007.
With grateful thanks to the session's Spanish hosts for arranging the day's events that were enjoyed by all.
John Cooper, ACAP Information Officer, 08 May 2015