With all 13 Parties to the Agreement attending the Fifth Session of its Meeting of Parties (MoP5) in Santa Cruz de Tenerife in Spain's Canary Islands there was a full house for the customary Heads of Delegation meeting that took place yesterday afternoon before the session proper gets underway today.
Before getting down to discussing the week's proceedings, it was an opportunity for greetings and introductions in the main salon of the Iberostar Grand Hotel Mencey, well set out by the session's Spanish hosts.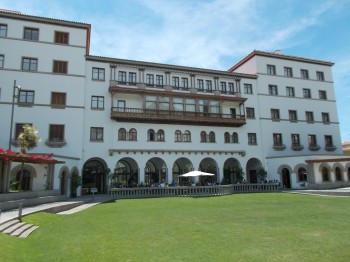 The Grand Hotel Mencey in Santa Cruz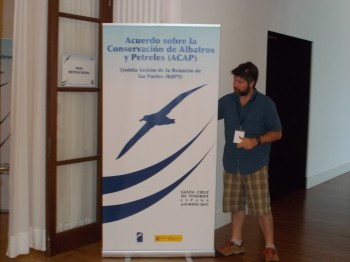 Juan Pablo Seco Pon, ACAP South American News Correspondent, adjusts the welcome banner at the entrance to the meeting room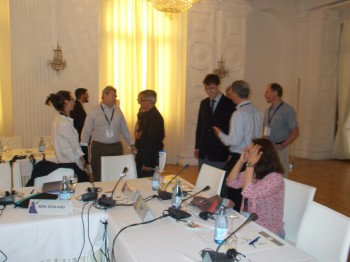 Heads of Delegation get acquainted...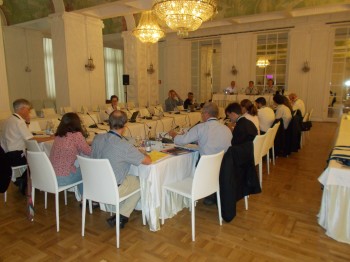 ...and commence their meeting
Photographs by John Cooper
John Cooper, ACAP Information Officer, 04 May 2015