A six-year old Black-footed Albatross Phoebastria nigripes bearing yellow band AJ03 was photographed at sea by Fabrice Schmitt during a pelagic birding trip out off Newport, Oregon, USA on 24 August this year. The bird was banded as a chick on Tern Island, French Frigate Shoals in the north-western Hawaiian islands on 21 May 2008.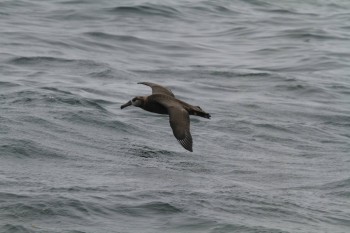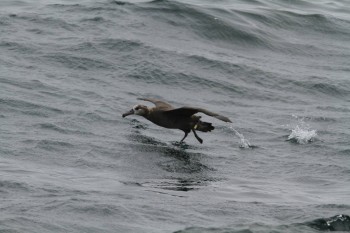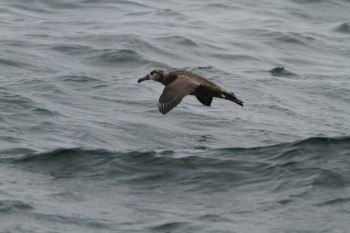 Colour-banded Black-footed Albatross yellow AJ03 off Oregon, photographs by Fabrice Schmitt
Beth Flint of the US Fish & Wildlife Service while attending ACAP meetings in Uruguay earlier this month informed ACAP Latest News of another at-sea sighting whose reporting arose from on-line publicity around the Oregon record. Vicki Miller photographed a Black-footed Albatross on 14 September this year off Fort Bragg, California. The bird, which shows signs of moult in its wings, carried two bands, one of which was readable as yellow V254. This record awaits checking for the site and date of banding.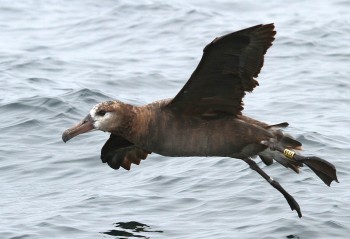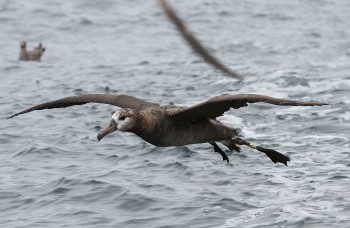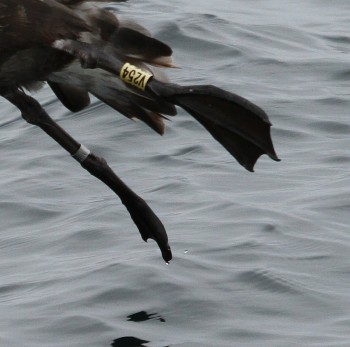 Colour-banded Black-footed Albatross yellow V254 off California, photographs by Vicki Miller
According to Beth Flint such "citizen science" observations are to be greatly welcomed as they add to knowledge of distribution at sea which ultimately aids in the species' conservation.
Click here to obtain details on pelagic seabird-watching trips out of Oregon.
With thanks to the Friends of Hawaiian Islands National Wildlife Refuge, Beth Flint, Vicki Miller and Fabrice Schmitt for information and photographs.
John Cooper, ACAP Information Officer, 24 September 2014