Acerca de ACAP
El Acuerdo sobre la Conservación de Albatros y Petreles (ACAP) procura, a través de sus 13 Partes, conservar a los albatros y petreles a través de la coordinación de actividades internacionales con el objeto de disminuir las amenazas sobre las poblaciones de estas aves marinas. En 2019 el Comité Asesor de ACAP declaró que las 31 especies comprendidas en el acuerdo aún se ven amenazadas por una crisis de conservación, y miles de albatros, petreles y pardelas mueren cada año como resultado de las actividades de la pesca. Para lograr una mayor conciencia sobre esta crisis, el ACAP instaurará el Día Mundial del Albatros, que a partir del 2020 se celebrará cada año el 19 de junio, fecha en la que se firmó el acuerdo en 2004.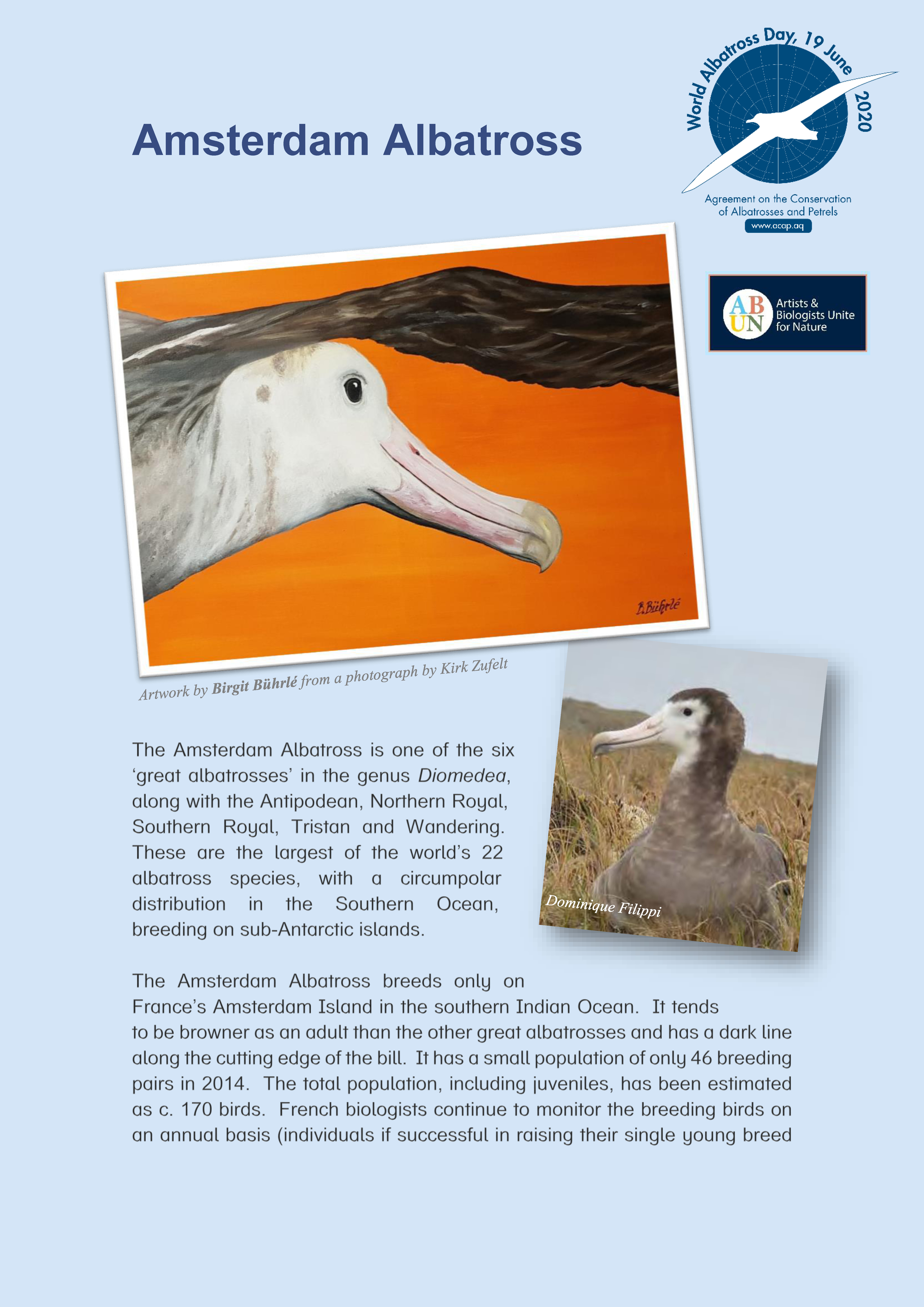 Species Summaries in English, French and Spanish, illustrated with paintings by Artists & Biologists for Nature
---
Las Partes del ACAP decidieron postergar la próxima reunión del Comité Asesor CA12 (y de sus Grupos de Trabajo, el GdTCS10 [SBWG10] y el GdTPEC6 [PaCSWG6]), que se celebrará en Ecuador, hasta 2021. La nueva fecha y otros detalles de la reunión se decidirán en una fecha más próxima a su celebración. Ver Circular N.º 3 de la Reunión CA12.