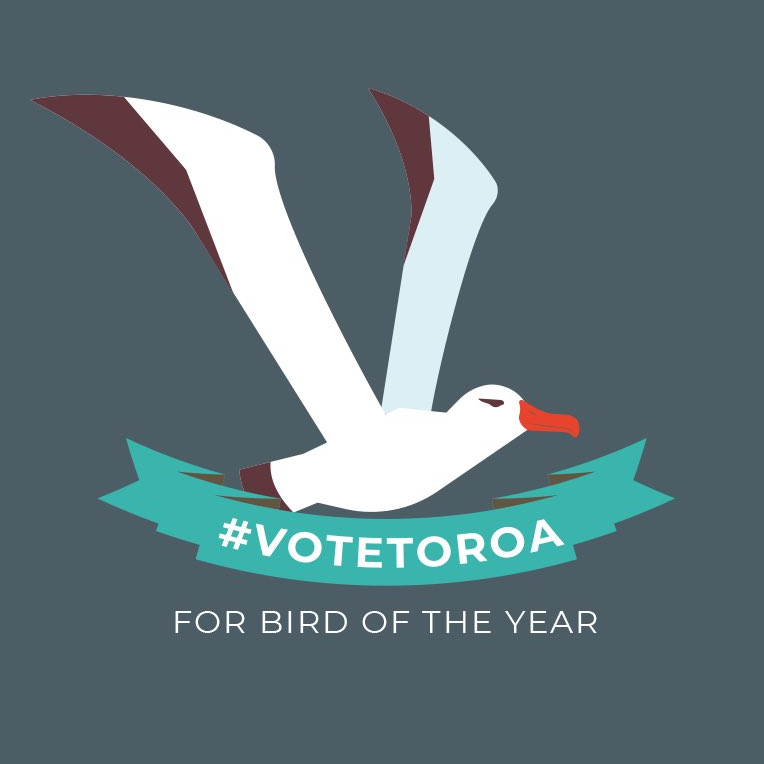 Once more, BirdLife's partner in New Zealand, Forest & Bird, is running its popular Bird of the Year competition ('BOTY2020'). This time three procellariform seabirds have been chosen, (along with many other New Zealand birds) as eligible to receive votes. They are:
Antipodean Albatross or Toroa Diomedea antipodensis
Black Petrel or Taiko Procellaria parkinsoni
Hutton's Shearwater or Kaikōura Tītī Puffinus huttonii
Both the albatross and petrel are ACAP-listed species; all three breed only in New Zealand and are considered to be globally threatened.
"Voting is based on an instant runoff voting (IRV) system. When you vote, you can rank up to five of your favourite birds, with #1 indicating your favourite bird, #2 indicating your second favourite bird, and so on". Voting will be from 2 - 15 November. Read more about the voting system here.
The globally Endangered (and Nationally Critical) Antipodean Albatross is No. 1 on the ACAP Information Officer's voting list (as it was in 2019). Fitting as the nominate subspecies that breeds only on Antipodes Island – where its population continues to decline – has been identified by ACAP's Advisory Committee as a Priority Population for conservation management. Enthusiasm in New Zealand has led to it already having its own Facebook Group – Albatross for Bird of the Year #VoteToroa.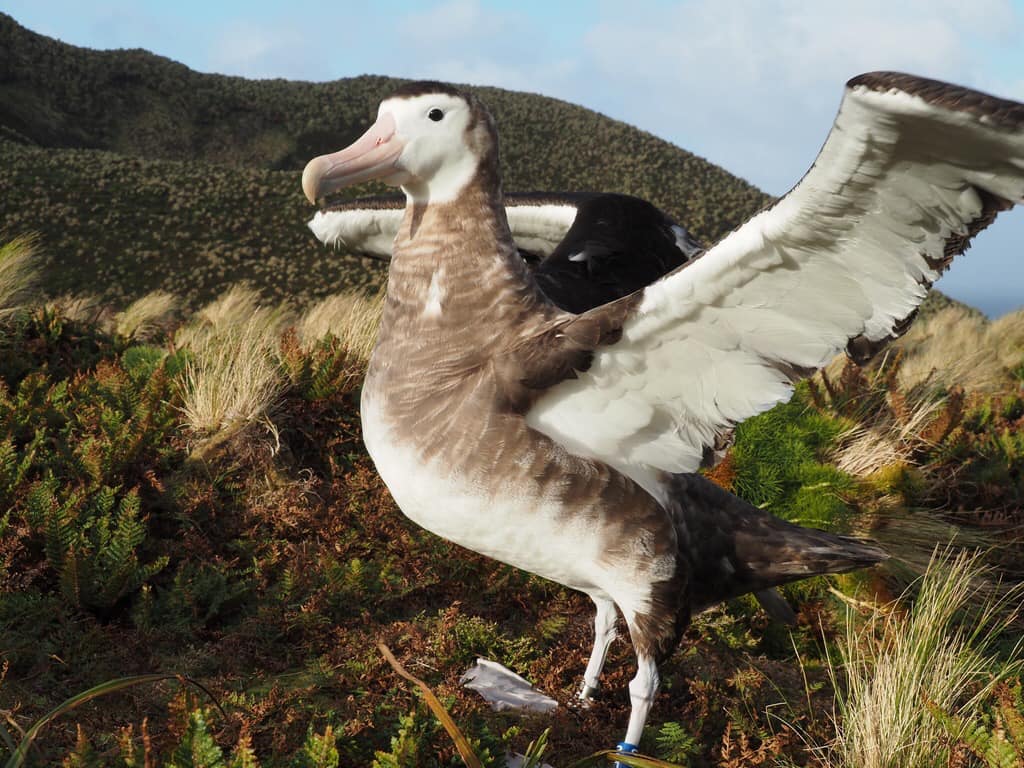 A colour-banded Antipodean Albatross stretches its wings on Antipodes Island, photograph by Kath Walker
Read an illustrated species summary for the Antipodean Albatross written especially for this year's inaugural World Albatross Day.
No procellariform seabird has won since the competition commenced in 2005. Time for a change?