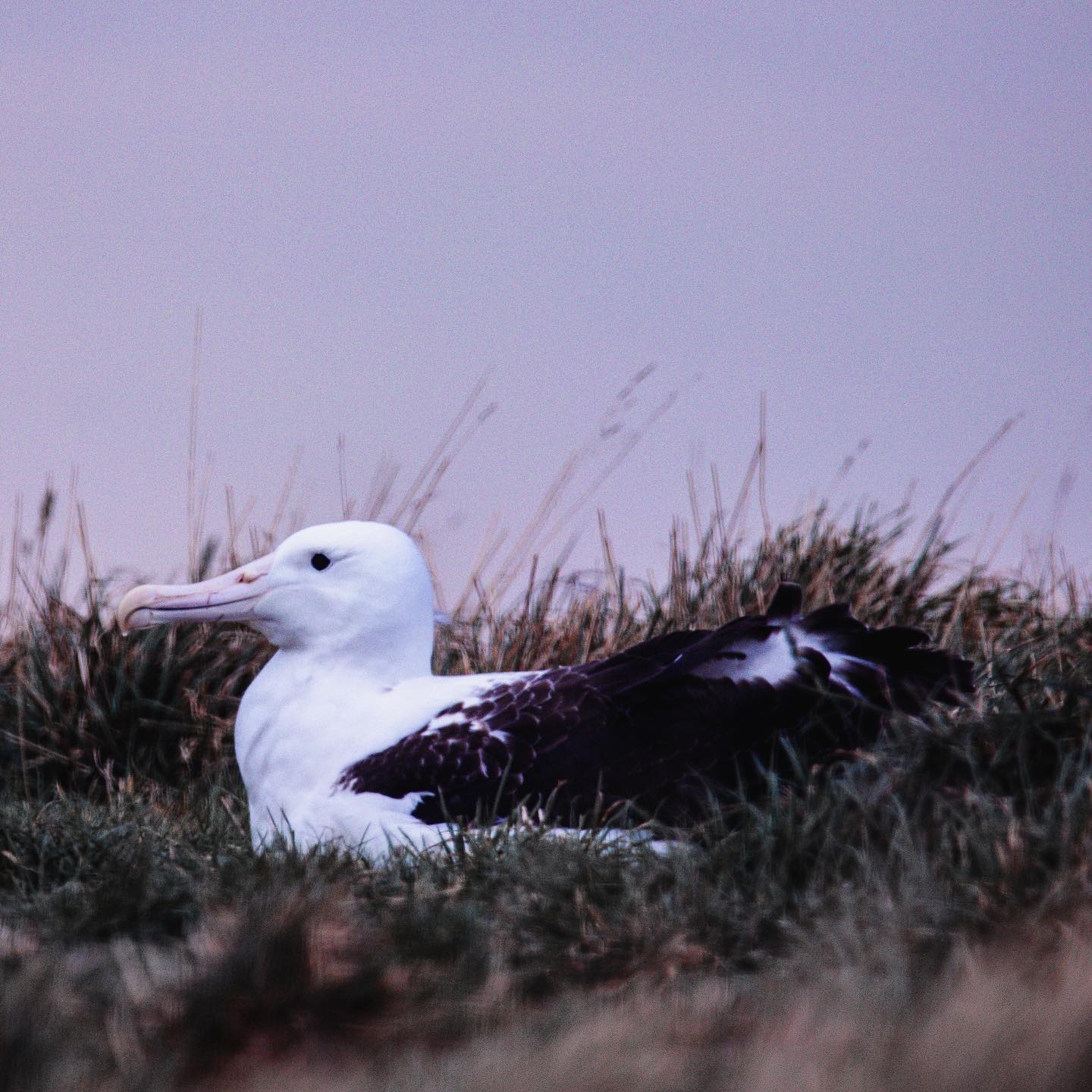 Previous Royal Cam star chick, Atawhai, daughter of OGK and YRK. She fledged 16 September 2020 at 230 days of age
New Zealand's Department of Conservation (DoC) has put the spotlight on a new Northern Royal Albatross pair for its 24-hour live streaming camera known as Royal Cam. The department has chosen the nesting pair of GLY and L for the 2022/23 breeding season. The pair's fertile egg was laid by L on 4 November 2022.
The Department of Conservation's live streaming Royal Cam
Male, GLY (Green/Lime/Yellow bands) and female, L (Lime band, she has lost her Orange and Yellow bands), have been together since 2019 and are nesting at South Plateau. This is their third breeding attempt having fledged one male chick in 2019 and one female chick in 2021.
Footage believed to be of L coming in for what turns out to be a dramatic landing (2019)
Nesting pair OGK and YRK were the focus of last year's breeding season, successfully fledging a female chick, Lilibet, who was named in honour of Queen Elizabeth II. Last year, 36 eggs were laid in the breeding season which resulted in 25 Northern Royal Albatross chicks fledging from Taiaroa Head.
More information on GLY and L as well as previous stars of Royal Cam can be found on the DoC website. The live stream of Royal Cam can be found on the DoC's YouTube channel or the Cornell Lab of Ornithology's Bird Cams site.
30 November 2022