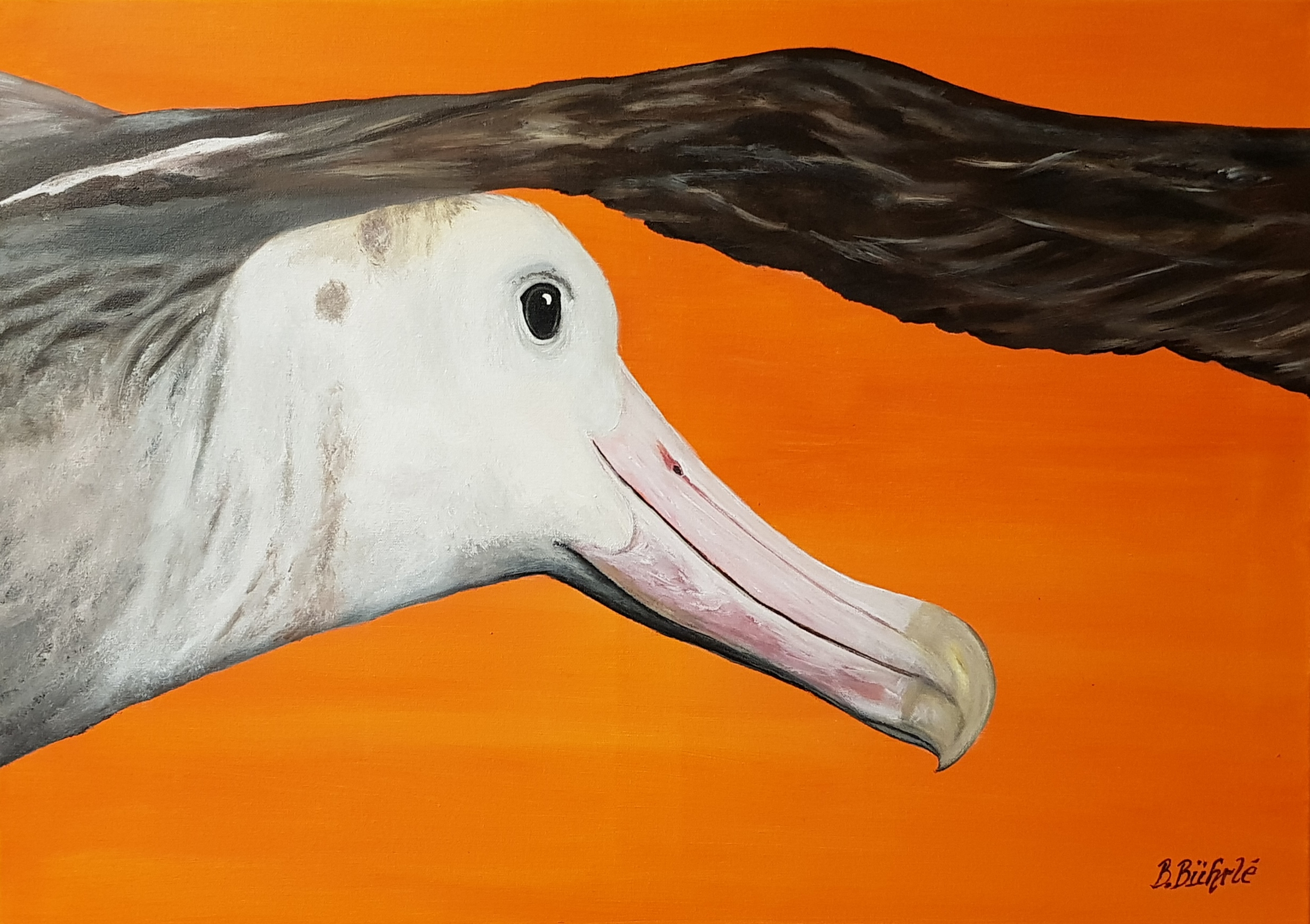 Amsterdam Albatross off Amsterdam Island by ABUN artist Birgit Bührlé; after a photograph by Kirk Zufelt
With the third World Albatross Day not too far away now, ACAP is marking the days until 19 June with a daily artwork posted to the Home Page, with a different ACAP-listed species featured each day. The series commences with the Endangered Amsterdam Albatross Diomedea amsterdamensis and continues in alphabetical order to end with the Vulnerable White-chinned Petrel Procellaria aequinoctialis during 'WADWEEK2022' (13-19 June).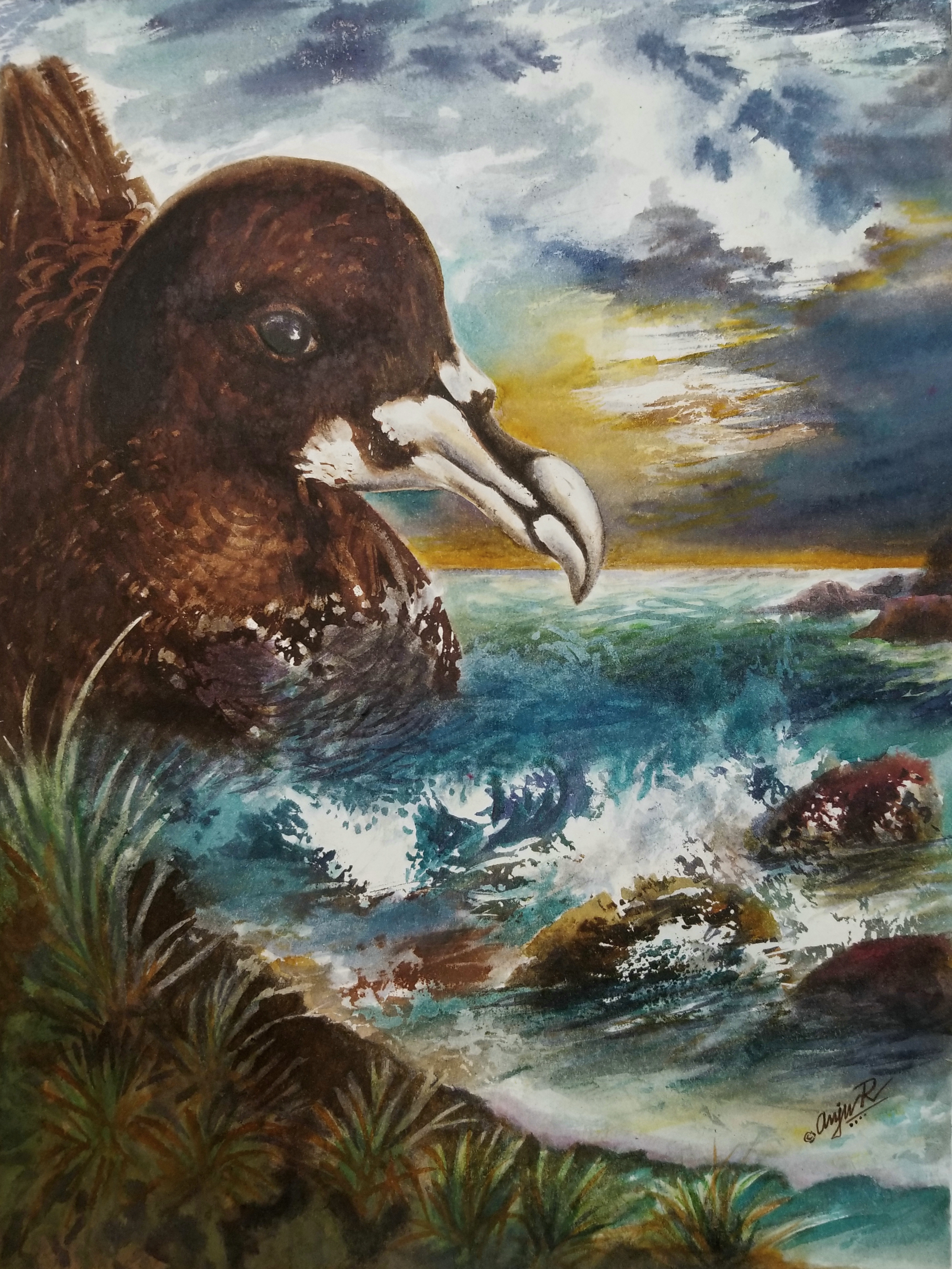 White-chinned Petrel by ABUN artist Anju Rajesh
The 31 chosen artworks (from over 500) come from three fruitful collaborations with Artists and Biologists Unite for Nature (ABUN) over the last three years.
With grateful thanks to ABUN Co-founder Kitty Harvill and all the ABUN artists for their ongoing support of albatross and petrel conservation
John Cooper, ACAP Information Officer, 16 May 2022