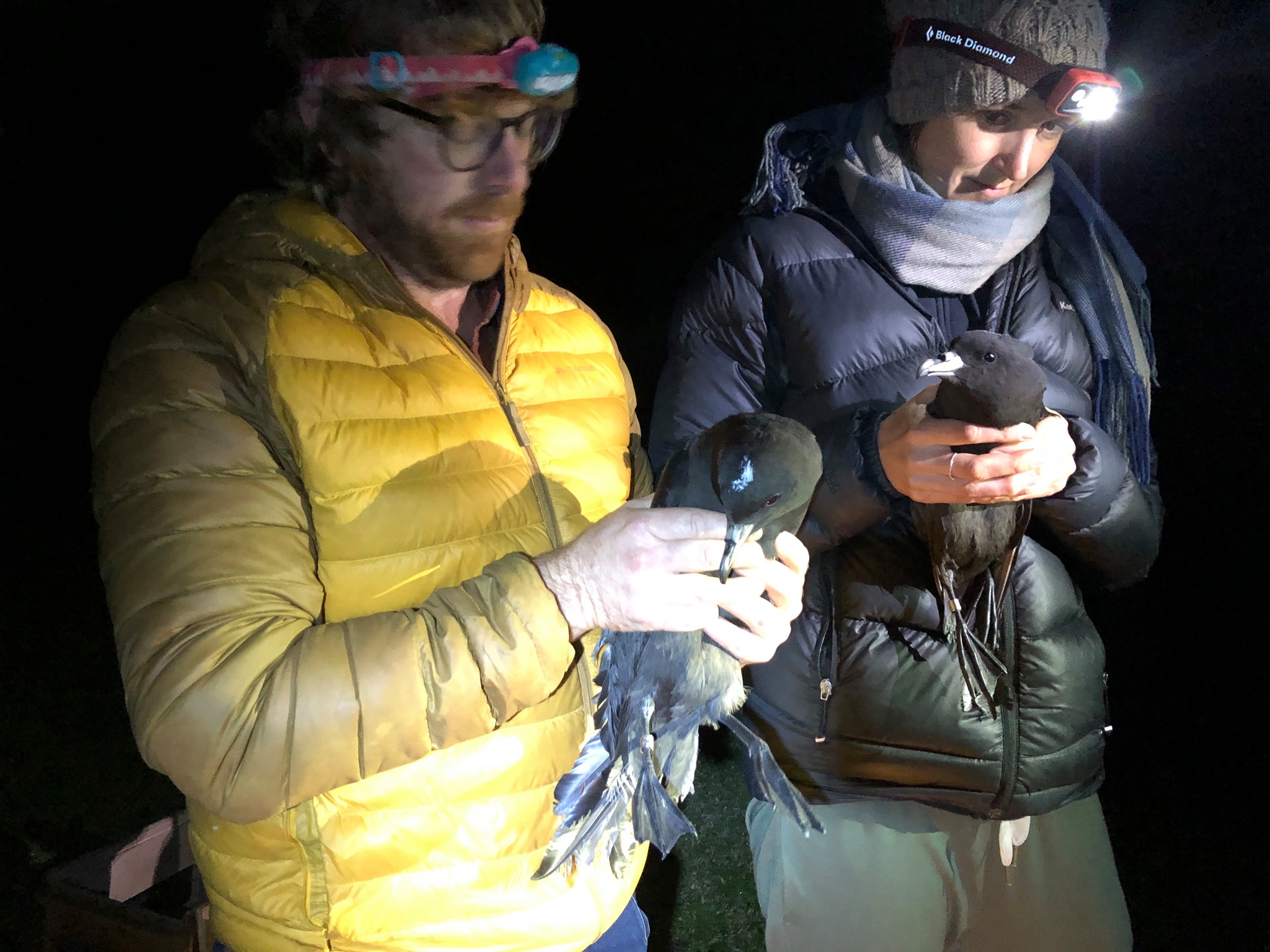 Ready for release - two Black Petrels on Mount Kariori

Two ACAP-listed and globally and Nationally Vulnerable Black Petrels or Tāiko Procellaria parkinsoni were discovered "dishevelled and disorientated" near the rural towns of Manaiti (Benneydale) and Taumarunui more than 60 km inland from the North Island west coast of New Zealand on 12 May following poor weather and more than 100 km apart. After their collection by members of the public the birds were taken to the Otorohanga Kiwi House & Native Bird Park where they were examined by a vet.
"The vet gave the birds the all-clear, we took some more advice from the team at Wildbase and DOC's [Department of Conservation] seabird specialist Graeme Taylor, before the tāiko were transported to Raglan". Following their banding and having their heads marked with a dab of white paint, the two Black Petrels were released on coastal Mount Karioi on the night of the 13th, within an area managed by local conservation group The Karioi Project which protects "less than 40 pairs" of Grey-faced Petrels Pterodroma gouldi by controlling predators (click here). "The site has been the focus of ongoing predator control to protect native bird species on the mountain. The tāiko need lift to get airborne, so must be released into the wind off a clifftop or a steep hill by the sea."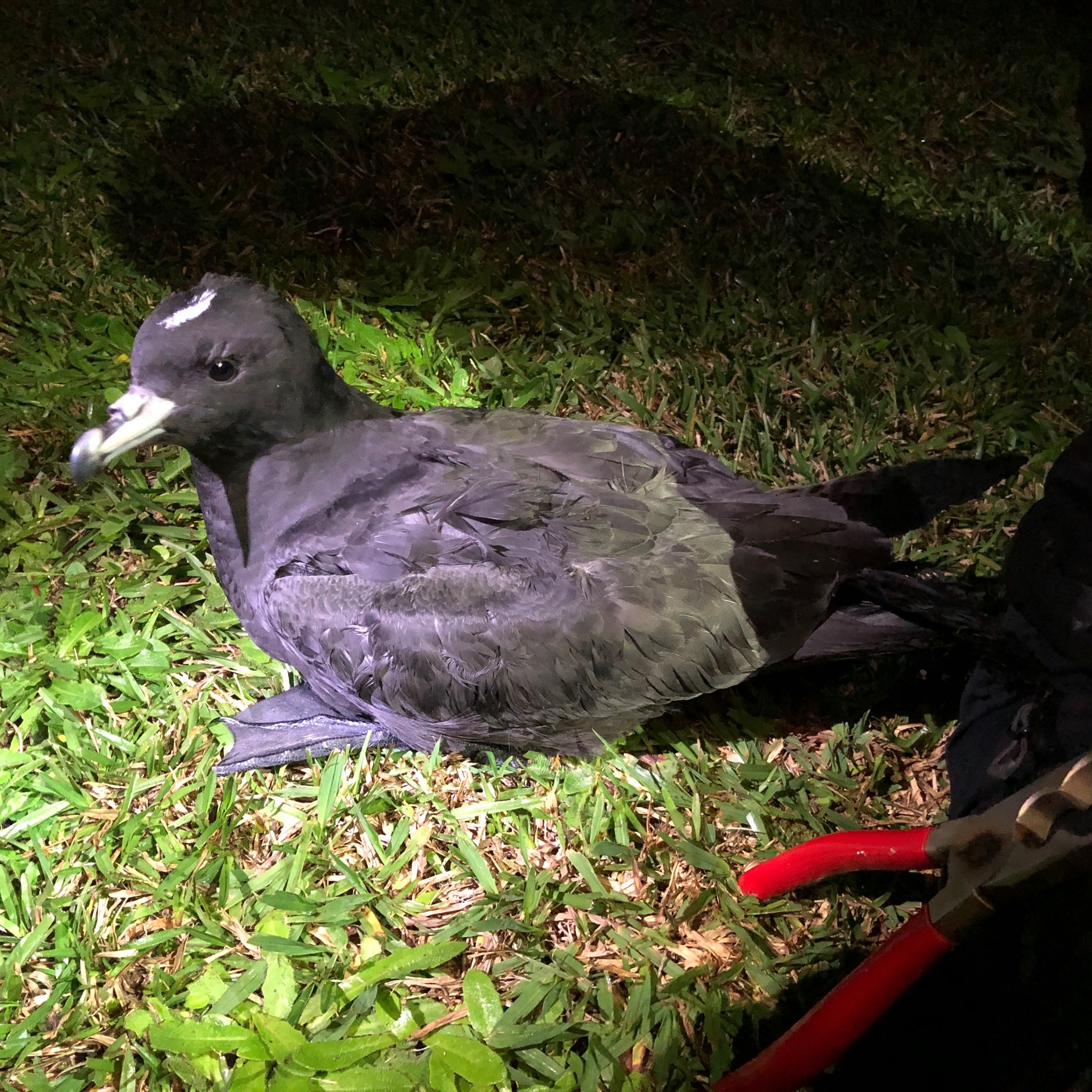 "Graeme Taylor says the tāiko are likely to have come from one of the species' two main [actually the only known] New Zealand colonies – on Little Barrier Island and Great Barrier Island. Tāiko can get confused, lose their way, and be distracted by lights from built structures – so crash-landing in inland or urban areas is not uncommon for the species, particularly in poor weather conditions. A banded tāiko chick from the Great Barrier colony ended up on a brightly lit sports field in Paeroa a few years ago."
Read more of the story here and here.
John Cooper, ACAP Information Officer, 23 May 2021