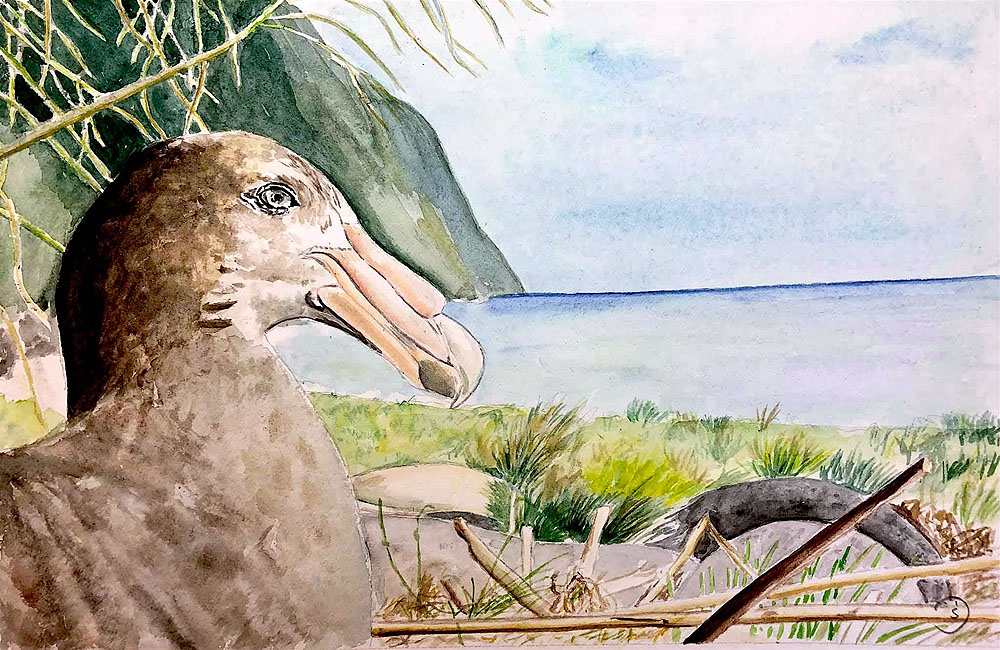 Southern Giant Petrel breeding on Long Beach, Gough Island; watercolour by Susanne Durchholz, from a photograph by Michelle Risi
"Painting Petrels in Peril" is ACAP's second collaboration with Artists & Biologists Unite for Nature" (ABUN). Last year no less than 77 ABUN artists produced 324 paintings and line drawings of albatrosses that were used to support the inaugural World Albatross Day on 19 June. Photographers responded to ACAP's call to make some of their best works available to inspire the artists. This and last month ABUN's artists are again back to work illustrating the nine ACAP-listed petrels and shearwaters, following a second call for photos. The ensuing artworks will be added to those of the 22 species of albatrosses and will be used to promote awareness of the continuing conservation crisis being faced by the 31 ACAP-listed species.
Halfway through the collaboration, 23 artworks have been received from 12 artists, with many more expected this month than last. The artworks received so far depict six of the nine species; an appeal has been made by ABUN to paint the three still not covered. So far, the Southern Giant Petrel Macronectes giganteus has proved the most popular subject – a selection of ABUN paintings of 'Southern Geeps' follows.
Southern Giant Petrel, watercolour by Andrea Siemt, from a photograh by Liezl Pretorius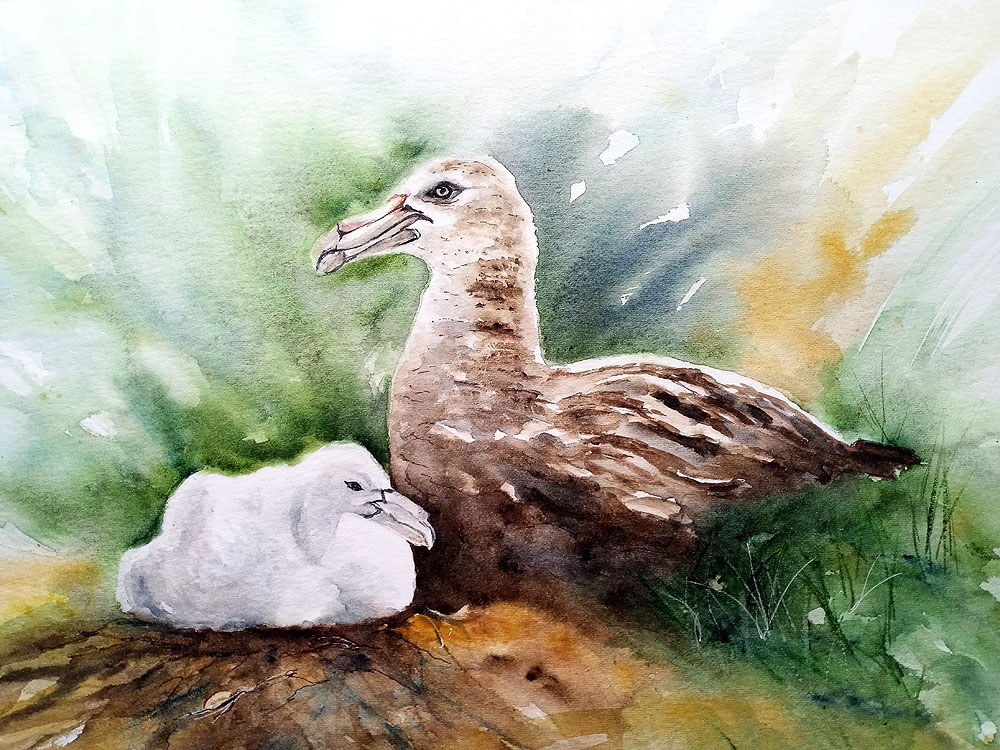 Southern Giant Petrel and chick by Helen Worthington, from a photograph by Michelle Risi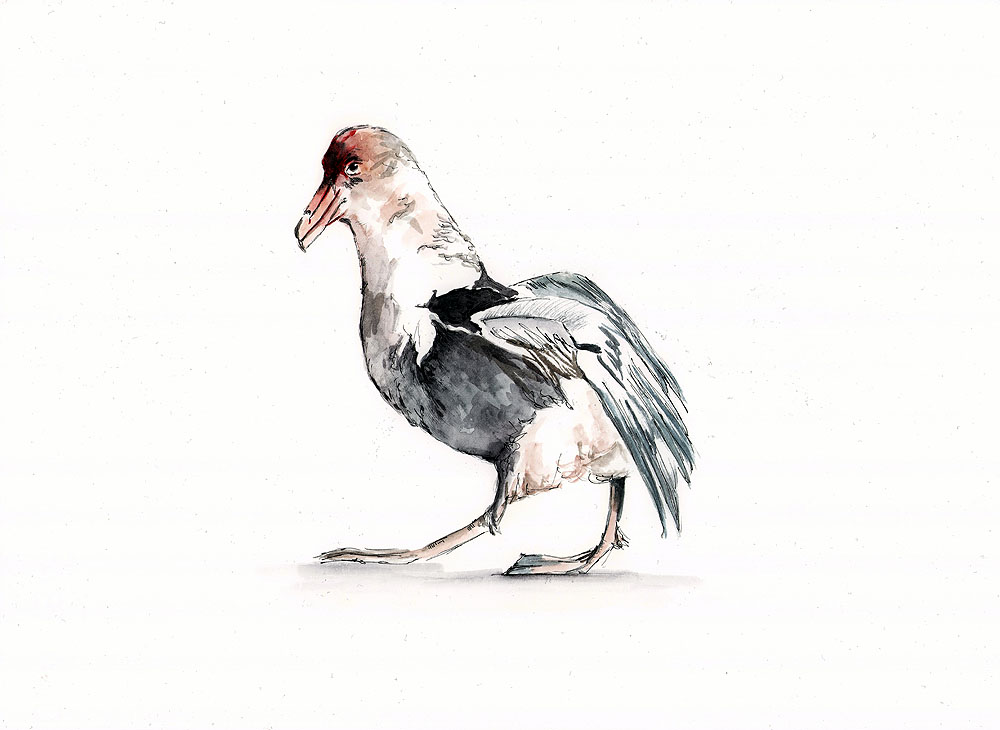 Displaying Southern Giant Petrel, water colour by Lea Finke from a photograph by Kirk Zufelt
Southern Giant Petrel on Gough Island, digital artwork by Pat Latas from a photograph by Michelle Risi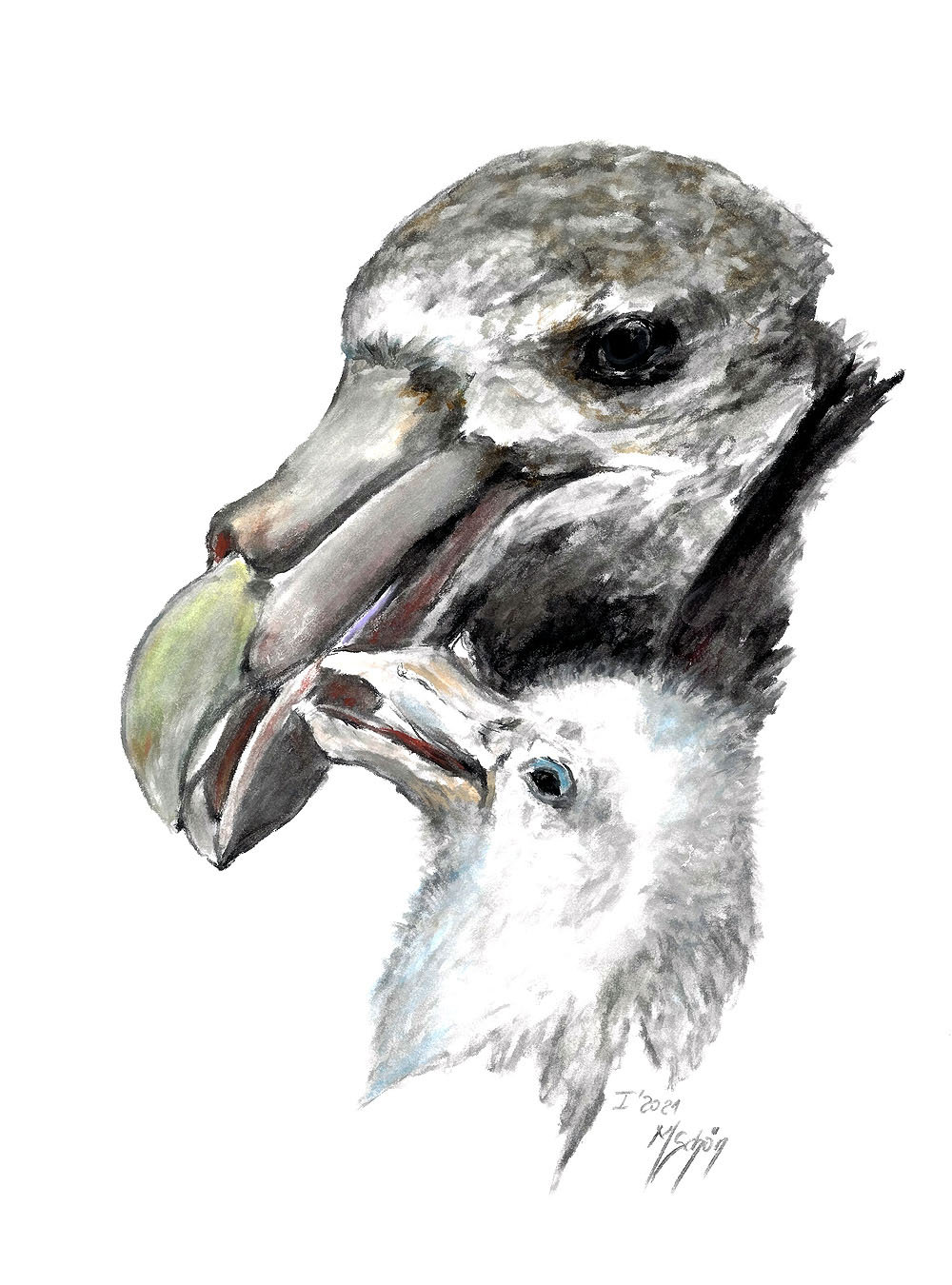 A Southern Giant Petrel feeds its chick by Marion Schön, from a photograph by Michelle Risi
With thanks to Kitty Harvill, ABUN Co-founder and all the contributing artists and photographers.
John Cooper, ACAP Information Officer, 02 February 2021