UPDATE: After an eight-day voyage the Pelagic Australis arrived at Marion Island last week and safely landed the researchers and film crew via rubber dinghy on Boulder Beach. It seems field observations commenced straight away (click here).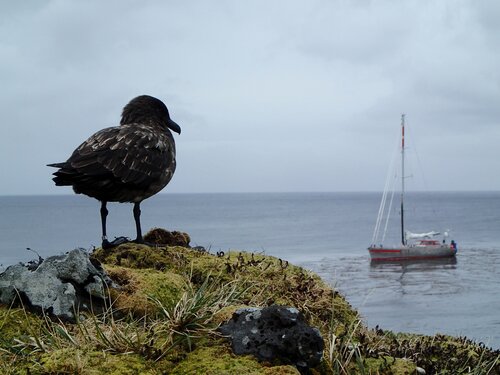 The Pelagic Australis in Transvaal Cove, Marion Island - watched by a Subantarctic Skua, photograph by Vrikkie van der Vyver
****************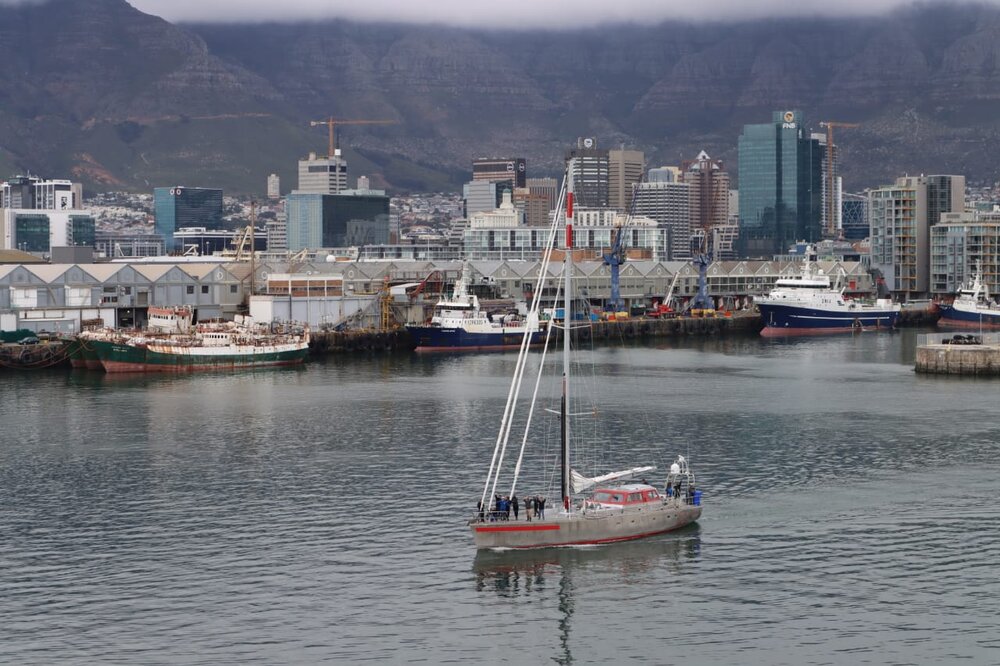 The Pelagic Australis departs from Cape Town harbour for Marion Island, photograph by Kim Stevens
The world-wide COVID-19 pandemic has not stopped determined researchers heading south to spend the austral summer monitoring seabirds and marine mammals on South Africa's sub-Antarctic Marion Island. A governmental decision to halt all field work on the island this year due to the virus and not to replace the island's researchers with a new team during the annual relief voyage in April/May caused concern that a break in long-term monitoring of individually marked animals would irreparably harm data analyses. Good news then that a plan was hatched to get field researchers to the island by yacht this month, including four who will study seals and seabirds (click here).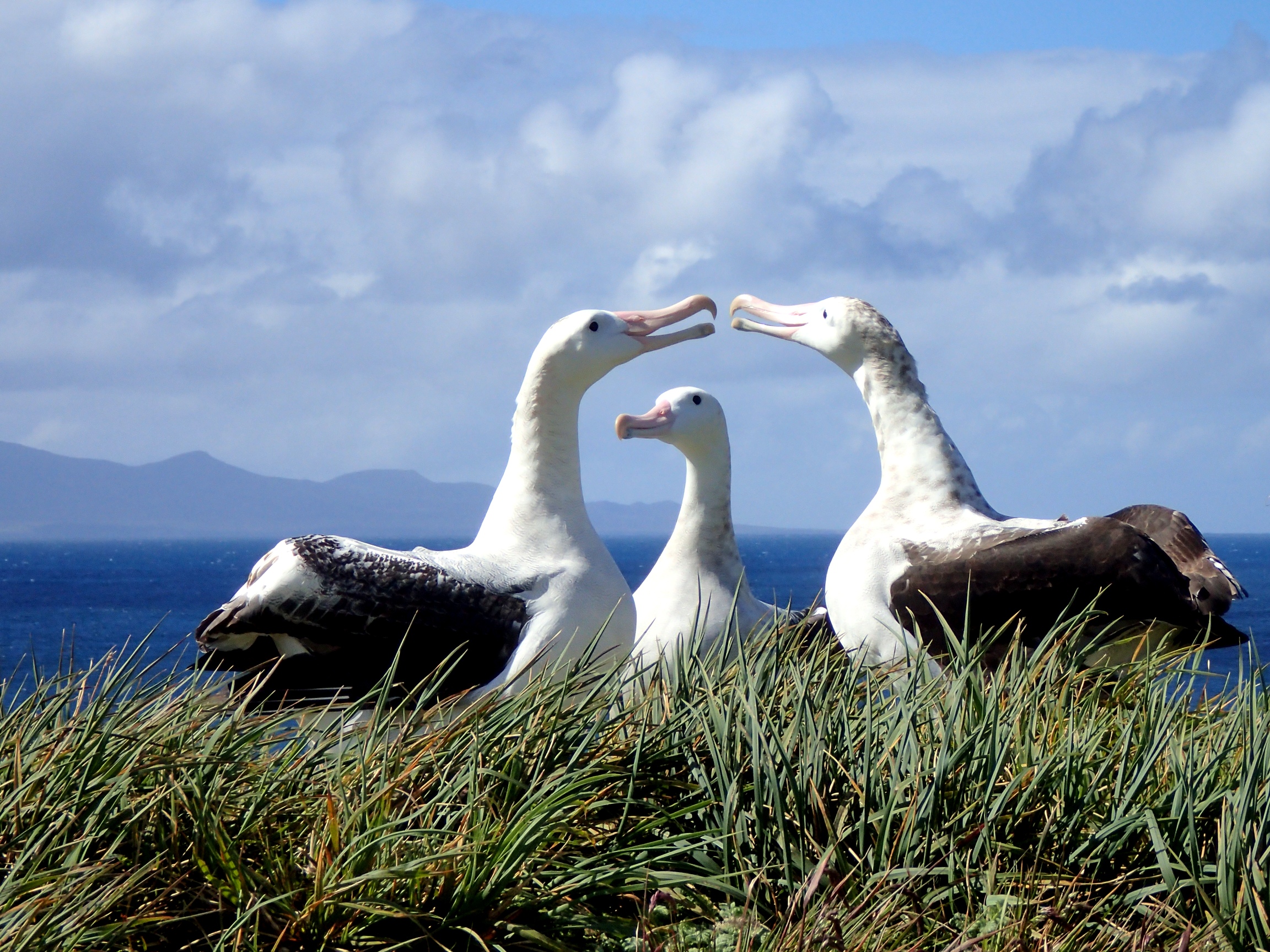 Wandering Albatrosses on Marion Island will no longer have a break in their over 40-year study, photograph by Michelle Risi
The yacht Pelagic Australis (a high-latitude expedition sailing vessel with years of service in both Arctic and Antarctic waters) left Cape Town harbour for Marion last Thursday with seven experienced researchers and a five-person film crew aboard. Plimsoll Productions will make nature documentaries on the island. The voyage is expected to take six days.
Strict procedures and protocols have been enforced by the South African Department of Environment, Forestry and Fisheries (DEFF) to mitigate against the risks of taking the Corona virus south and to ensure no new alien species reach the island. These include quarantining and testing all the participants in Cape Town prior to sailing and inspecting and de-contaminating the yacht (click here).
Read more about the yacht trip here.
With best wishes to biologists Thando Cebekhulu, Danielle Keys, Yinhla Shihlomule and Frikkie van der Vyver for their Marion Island sojourn and thanks to Nico de Bruyn, Michelle Risi and Kim Stevens for their help.
John Cooper, ACAP Information Officer, 21 September 2020, updated 30 September 2020