Dr Graham Robertson AAM has been awarded a clasp to his Australian Antarctic Medal for "continued outstanding research on seabird mortality in long line fisheries".  The Governor General of Australia, Her Excellency Ms Quentin Bryce AC CVO announced the award in Canberra as part of the country's midwinter celebrations on 21 June.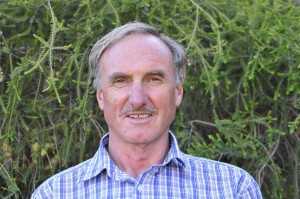 Graham Robertson, who works at the Australian Antarctic Division in Kingston, Tasmania was first awarded the Australian Antarctic Medal in 1989 for his contribution to knowledge on the overwintering biology of Emperor Penguins - for which he was awarded his PhD.  This is the first time the medal has been awarded to an individual for a second time.
Graham's current research into mitigation centres on the development of an underwater setting device that delivers baited hooks underwater to avoid detection by seabirds.  It comprises components that are fixed to the vessel and a capsule holding the baited hook that free falls in the water column each time a hook is set (click here).  He is currently in Uruguay  getting ready for trials of the underwater bait-setting machine.  Plans are afoot for the underwater bait setter to move to commercial production later this or next year.
Australian Environment Minister Tony Burke said on the occasion of the award that Graham Robertson "has the rare ability to work collaboratively with a wide variety of people from different cultures and has successfully bridged the gap between science, conservation and industry to help reduce the number of seabirds dying on our oceans." (click here).
Graham has been the recipient of several previous awards for his seabird mitigation work in the past, including receiving a Pew Fellowship in Marine Conservation in 2004 and winning the WWF International Smart Gear Competition in 2009.
He is also a member of ACAP's Seabird Bycatch Working Group.  Read more about Graham's award in The Australian.
Click here to view a list of previous awardees of the Australian Antarctic Medal.
Well done Robbo - from all of us in the ACAP Secretariat!
With thanks to Barry Baker and Ian Hay for information.
John Cooper, ACAP Information Officer, 23 June 2012