The World Albatross Day 2020 Banner Challenge
As part of raising awareness of the inaugural World Albatross Day on 19 June this year ACAP has been challenging field teams working with albatrosses at breeding localities or going to sea as observers on fishing vessels to make a suitably-worded banner (or poster) advertising 'WAD2020'. Photographs of the banners are then being used to draw attention to the conservation crisis facing the world's 22 albatross species.
By mid April banner photos have come from 18 islands with breeding albatrosses, two fishing vessels and one institute. As photographs of WAD2020 banners are submitted to ACAP they are featured along with their stories in ACAP Latest News (click here). A few more banner photographs are expected in the period up to 19 June.
Requests to join the 'banner challenge' on breeding islands have emphasized that local regulations in respect to minimum approach distances to albatrosses and their nests should be adhered to and that birds (and their chicks) should not show signs of disturbance (or be held or restrained) when the photos are taken.
With thanks to all who have made, photographed and submitted WAD2020 banners to ACAP Latest News.
A selection of banner challenge photos follows in individual posts for each country involved. Click below the photograph captions to read about each one.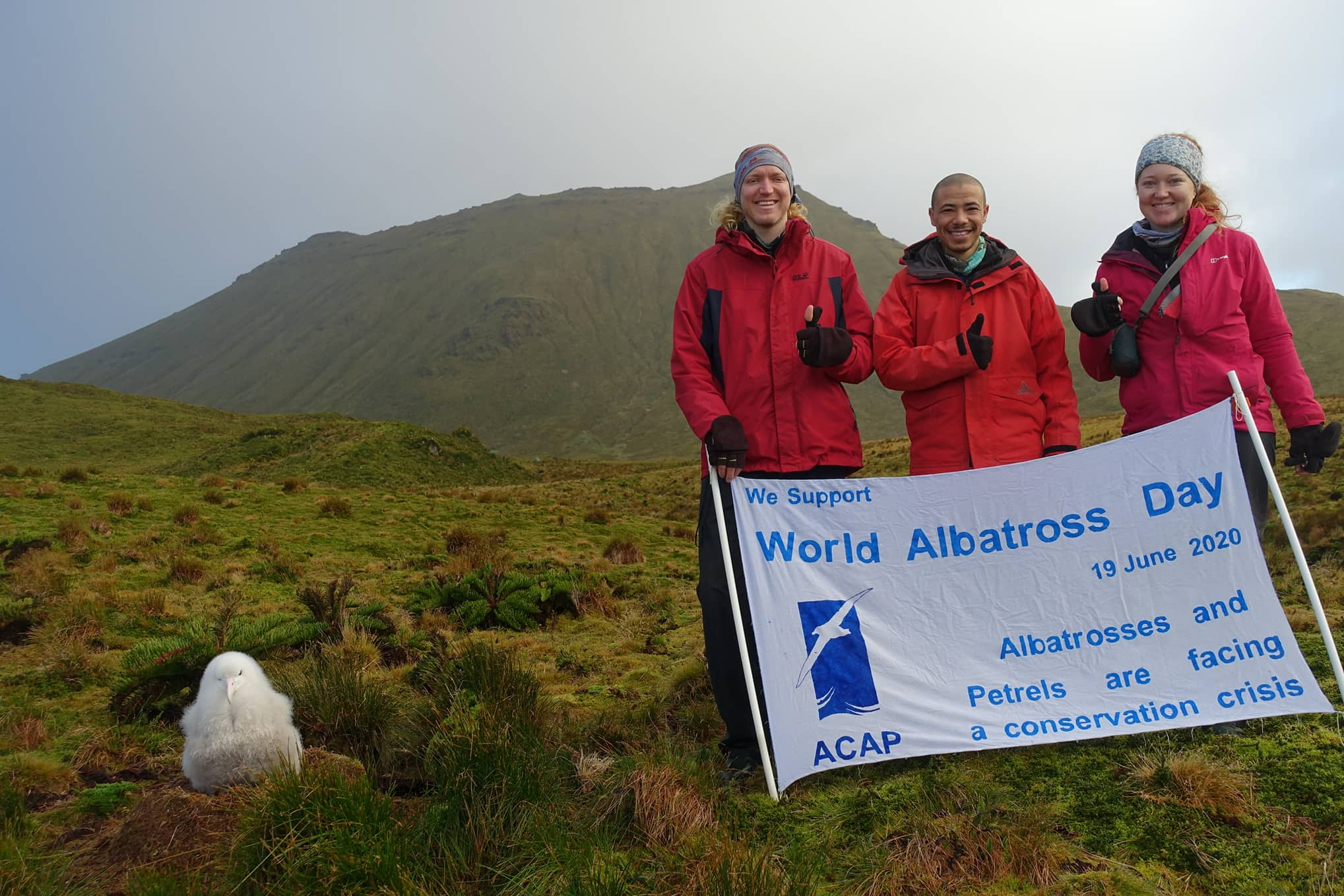 Updated 17 April 2010