Introduction
Have time on your hands while in COVID-19-induced quarantine or self isolating? To mark the inaugural World Albatross Day on 19 June the Albatross and Petrel Agreement (ACAP) invites you to bake an albatross-themed cake while in lockdown and enter the World Albatross Day Great Albicake Bake Off competition.
To participate in the Albicake Bake Off submit an image of your creation along with a title, a brief descriptive text, and your name and e-mail address to secretariat@acap.aq with "AlbiCake Bake Off" in the subject field by 15 June 2020. No limit is placed on the number of entries per individual but each should be submitted in a separate e-mail.
Each entrant will receive a specially designed colour certificate bearing an image of an albatross artwork from the Artists and Biologists Unite for Nature (ABUN)'s World Albatross Day Project to download and print out. Category winners will receive WAD2020 posters. A special book prize on South Africa's Sub-Antarctic Prince Edward Islands co-authored and signed by ACAP's Information Officer will be awarded to the cake judged as the overall winner.
Three Guest Judges invited for their significant contributions to the conservation of albatrosses (and their ability to enjoy a good cake) will choose winning entries based on the following themes:
Best presentation
Most creative
Morphological accuracy
People's choice (based on Facebook likes)
Eradicating Island Pests (WAD2020 theme)
Rainbow theme in recognition of global health care workers in the face of COVID-19
Meet the WAD2020 Great Albicake Bake Off Judges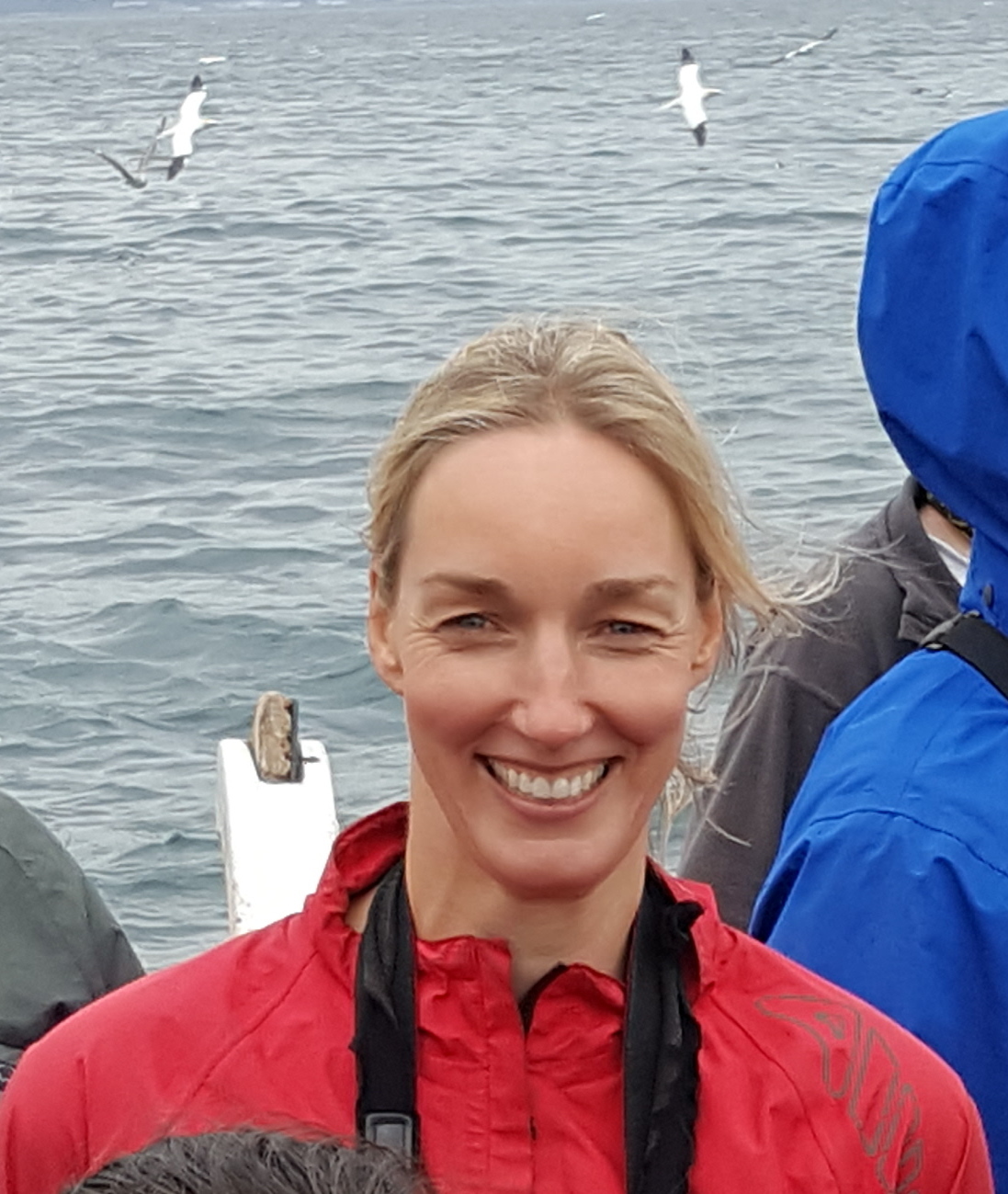 Cleo Cunningham, Deputy Head, Conserving Land and Seascapes, United Nations Environment Programme World Conservation Monitoring Centre; past Head, Marine Programme, BirdLife International
"Albatrosses face multiple threats both on land and out at sea. World Albatross Day represents an excellent opportunity to draw attention to the issues we must address to protect these extraordinary birds, as well as the opportunities and challenges associated with each of these threats."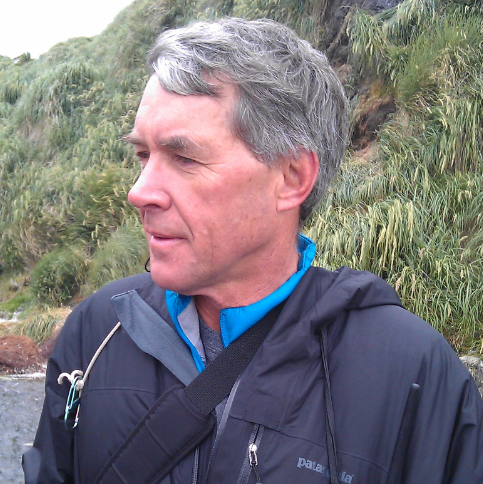 Keith Springer, past Manager, Macquarie Island Pest Eradication Project, Parks & Wildlife Service, Tasmania
"Albatrosses already face so many threats at sea. On some of the islands they breed on, they face existential threats from introduced predators as well, so the populations are getting squeezed from both land and sea. World Albatross Day is a great opportunity to highlight not only the threats faced by these normally long-lived birds, but also some of the measures that can be taken to reduce the risks to them. Without actions to reduce fishing mortality and introduced predators on their breeding islands, we face the sad but very real possibility of a world without albatrosses."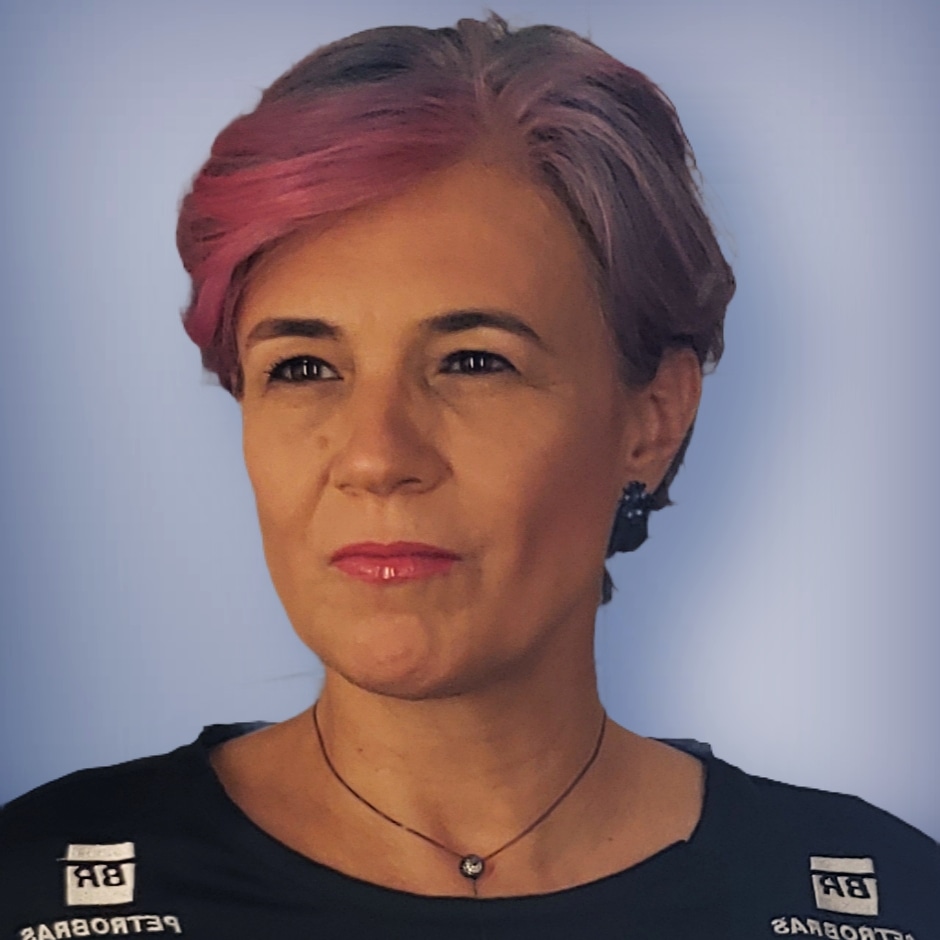 Tatiana Neves, Founder & General Coordinator, Projeto Albatroz; Vice-Chair, ACAP Advisory Committee
"Having a World Albatross Day is a great idea. I have dedicated a lifetime to the conservation of albatrosses and petrels, so having a World Albatross Day, as recognition of the global importance of those magnificent birds and the threats they face, is important in increasing global awareness of the importance of actions to prevent their extinction."
"Ter um Dia do Albatroz é uma ótima ideia. I tenho dedicado todo uma vida para a conservação de albatrozes e petreis, e ter um Dia do Albatroz, como um reconhecimento da importância global para essas aves magníficas e das ameaças que elas enfrentam, é crucial para aumentar a consciência global sobre a importância das ações para prevenir sua extinção
And meet the competition organizers and their cakes: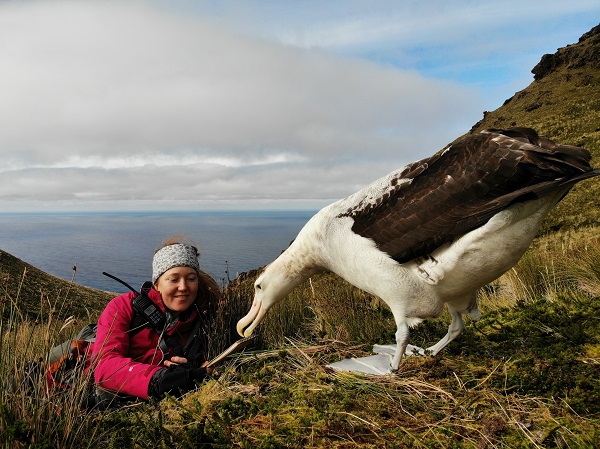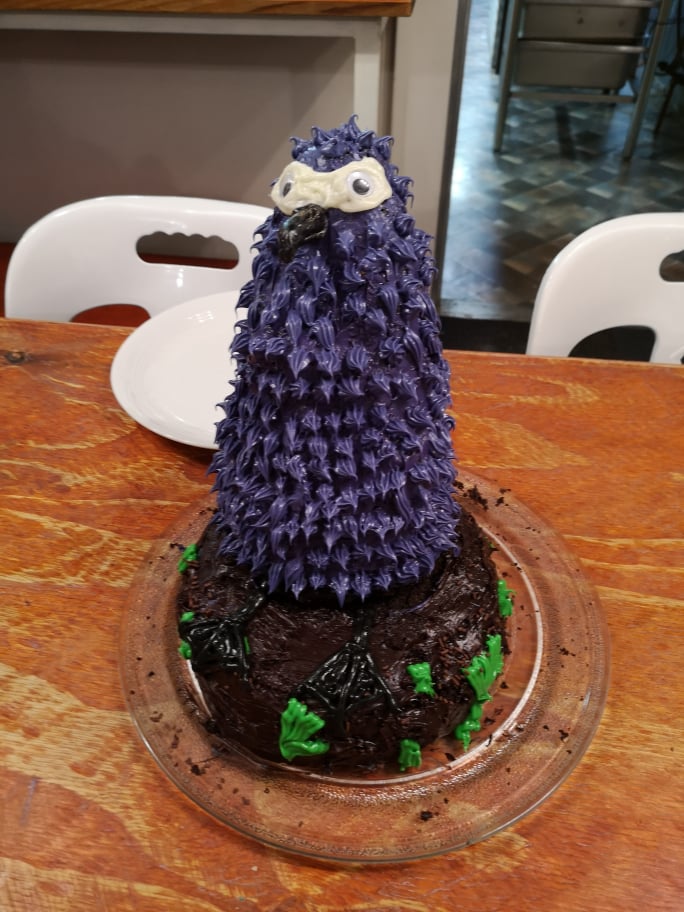 Michelle Risi records the band number of an inquisitive Tristan Albatross in the Tafelkop study colony on Gough Island. The bird was banded as a chick in 2013 and was yet to breed; photograph by Chris Jones. Michelle made the Sooty Albatross cake on Gough Island with colleagues for a birthday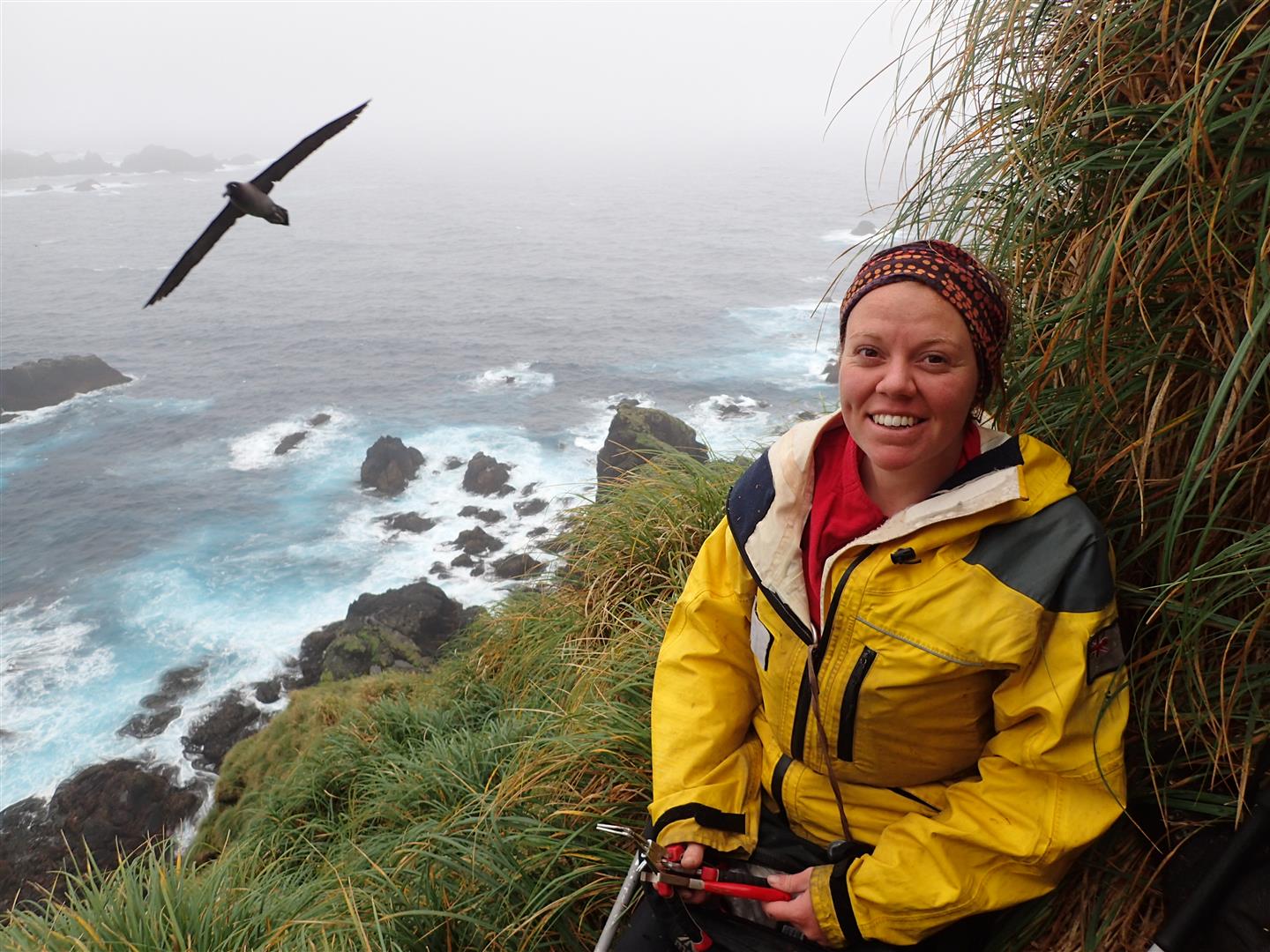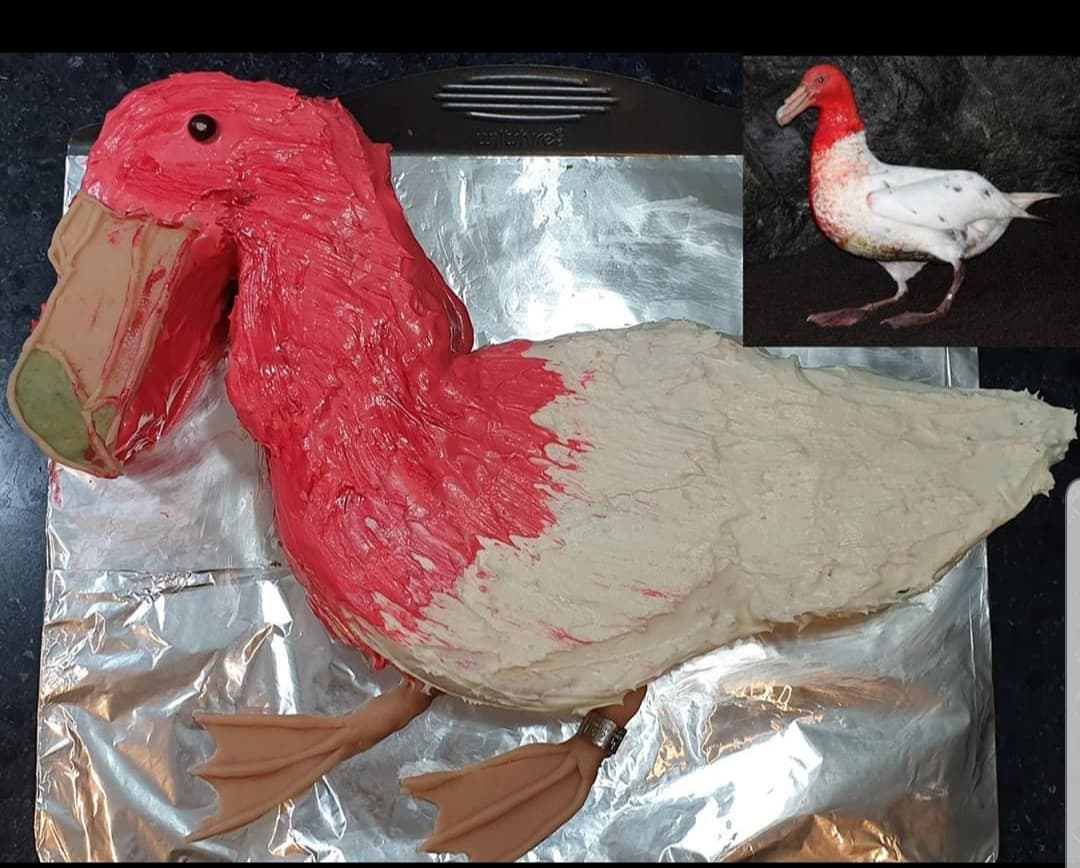 Melanie Wells prepares to band Grey-headed Albatrosses on Macquarie Island as a Light-mantled Albatross flies by; photograph by Julie McInnes. Mel's cake is actually of a white-phase Southern Giant Petrel after a grisly feed
Michelle Risi, Gough Island & Melanie Wells, Macquarie Island, Competition Organizers, aspiring bakers and sub-Antarctic ornithologists, 20 May 2020