A Southern Royal Albatross Diomedea epomophora unable to fly with a dislocated wing joint was rescued at sea on 15 November by Dolphin Encounter Kaikoura off the eastern coast of New Zealand's South Island – as reported by the Australian Seabird Rescue South Coast Branch.
The bird was transported the same day on a 180-km journey by car (on the back seat in a seat-belted bag with all the windows open for cooling) from Kaikoura to the South Island Wildlife Hospital in Christchurch where it is undergoing rehabilitation. The hospital writes on its Facebook page: "We are hoping we can get it back in the air very soon. Because it had many external parasites on it indicated it had been ashore probably to nest in the Campbell Islands. They fly 1000's km to feed off the Kaikoura shelf." It is has been named Charles "in honour of the Royal visit" and is being hand fed with introduced New Zealand King Salmon or Chinook Oncorhynchus tshawytscha smolt.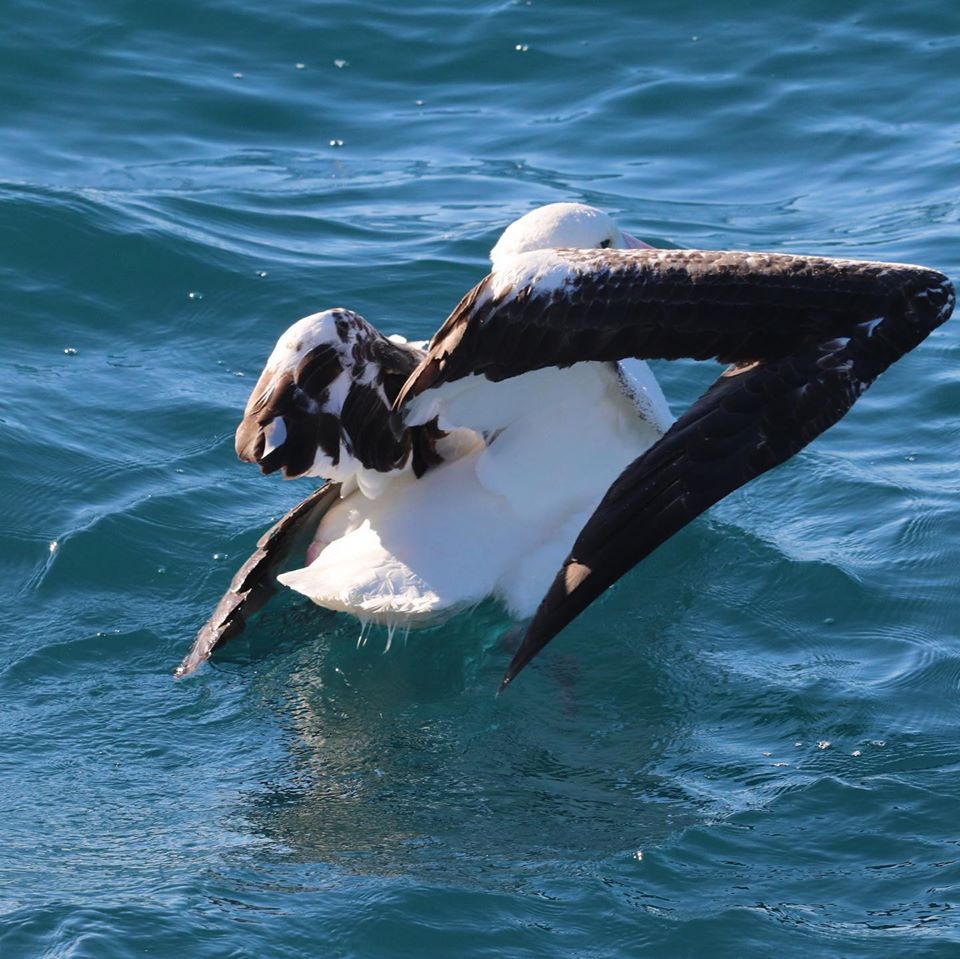 Seen at sea with an injured wing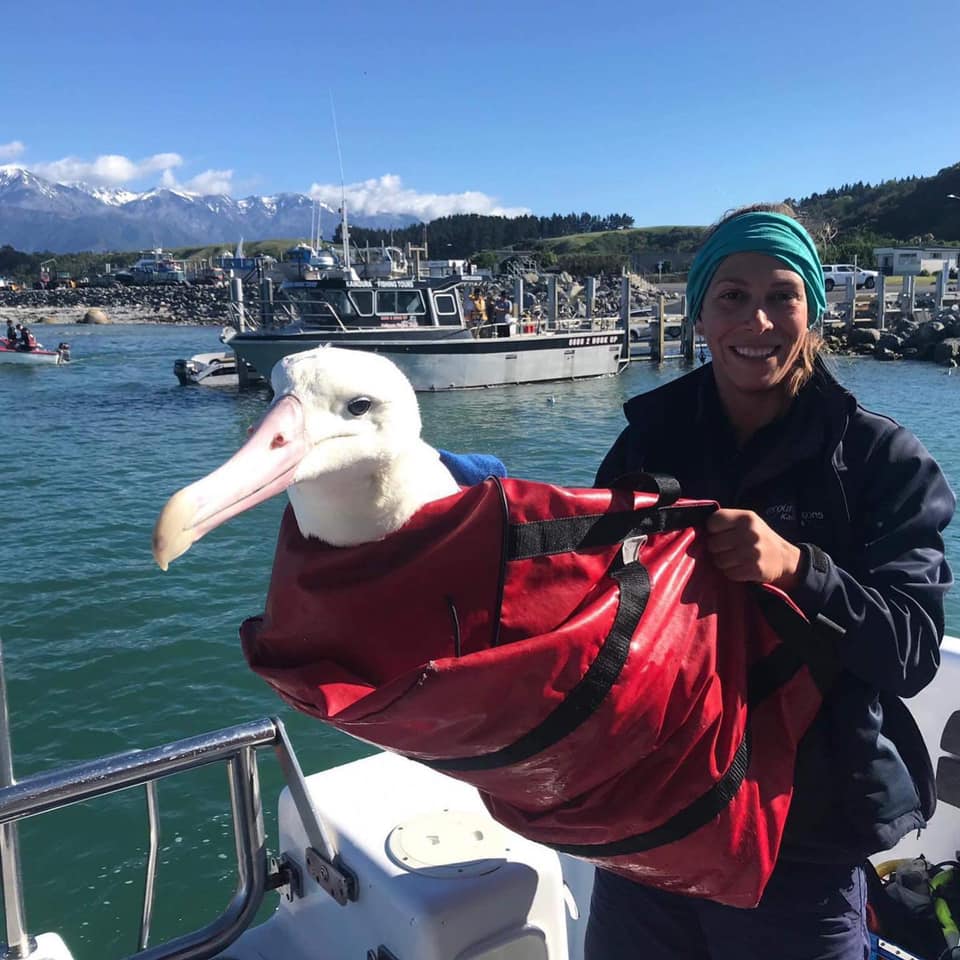 Safely aboard following capture in a hand net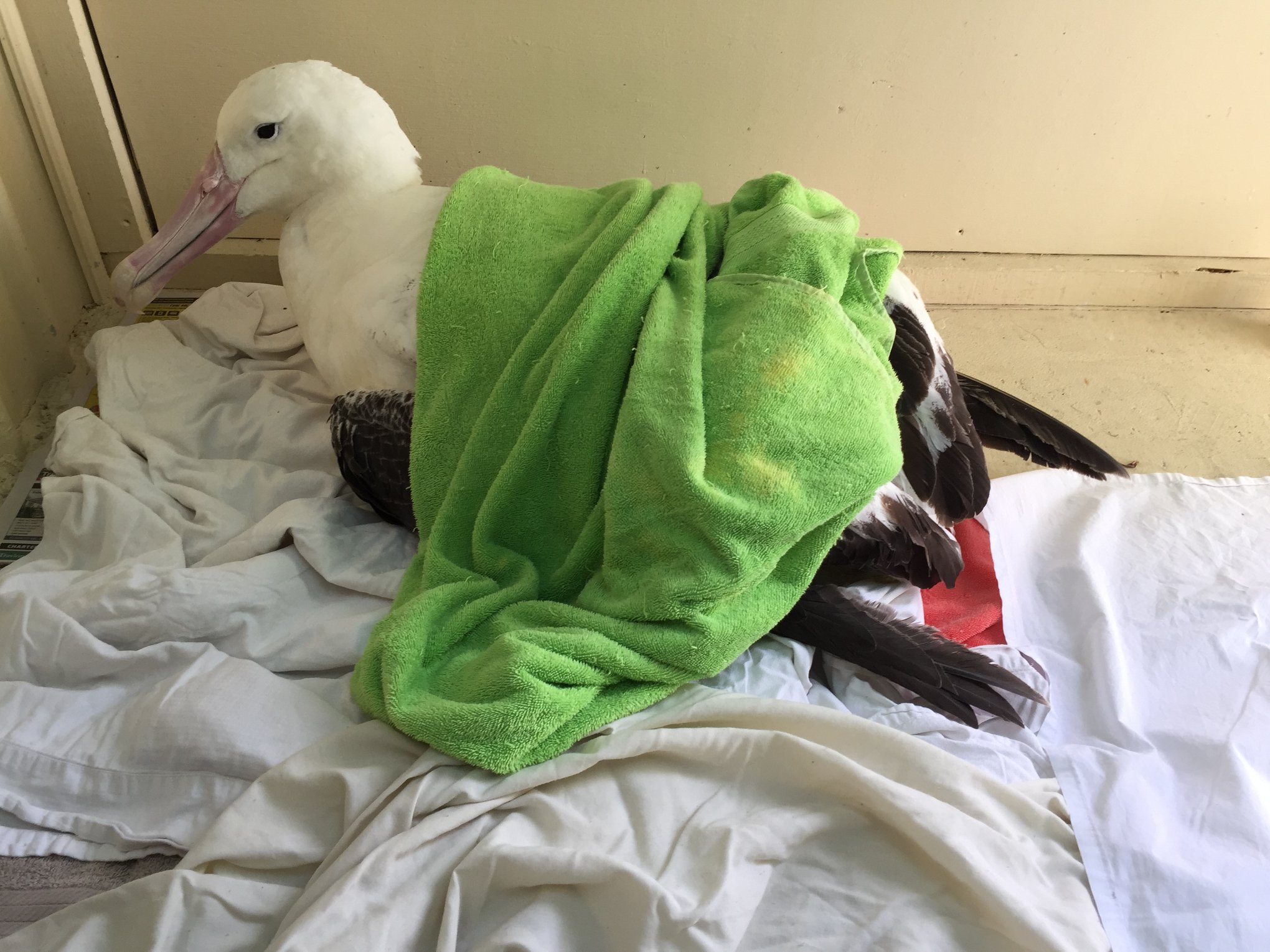 In the rehabiliation centre
Watch a video clip on the bird's rescue and treatment.
The Southern Royal Albatross or Toroa is considered Naturally Uncommon in New Zealand; it has a global category of threat of Vulnerable.
John Cooper, ACAP Information Officer, 26 November 2019