The final issue (No. 14 of July 2014) of Macquarie Despatch, the newsletter of the successful Macquarie Island Pest Eradication Project (MIPEP) has been published.
In it you can read an article by veteran Australian botanist Jenny Scott entitled "Spectacular changes in the post-rabbit era" describing how the sub-Antarctic island's vegetation is fast recovering. Information is also given on how biosecurity procedures for visitors to the island have been tightened up.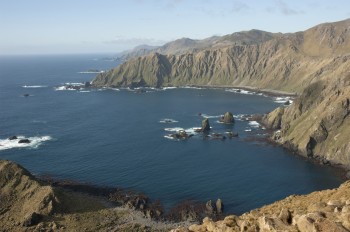 Macquarie Island view, photograph by Aleks Terauds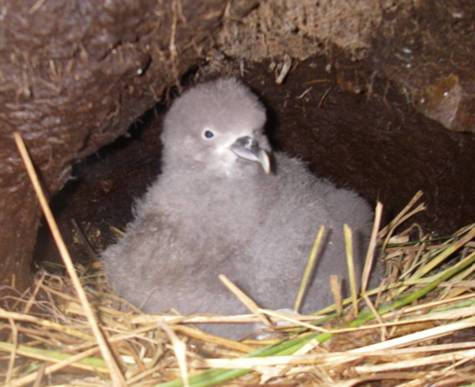 Grey Petrels on Macquarie are doing better post rodents and rabbits
Photograph courtesy of the Tasmania Parks & Wildlife Service
A concluding article "A dog's work is never done..." describes where the rabbit and rodent detection dogs have ended up: seems all have found good homes.
"This will probably be the last Macquarie Dispatch as the project in nearing to a close and was declared a success upon the return of the team in April 2014. The MIPEP Project Team in conjunction with the Tasmanian Parks and Wildlife Service would like to thank you all for your ongoing support and well wishes during the past 8 years." Click here to access earlier issues of the MIPEP newsletter.
They make heartening reading!
Click here to access earlier accounts in ACAP Latest News on Australia's largest island eradication exercise. See also the ACAP Breeding Site account for Macquarie Island.
John Cooper, ACAP Information Officer, 19 July 2014