With great regret, but also with great respect and in grateful memory of a life well lived in the service of marine ornithology, ACAP marks the passing, in his 90th year, of Dr John Warham MNZM, BSc (Hons), MSc, PhD, DSc in Christchurch, New Zealand after a long illness.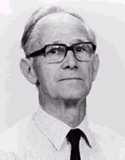 His long career photographing, researching and publishing on seabirds, especially on the procellariiforms and penguins of New Zealand, culminated in the publication of no less than two monographic reviews of the former group of birds in 1990 and 1996 (see below). His last service to seabird researchers was the production of a comprehensive key-worded bibliography of the Procellariiformes, kept up-to-date until 1995, and still available on the web site of the University of Canterbury where John held the academic position of Reader until 1987 (click here).
The bibliography lists no less than 14 387 key-worded papers and books alphabetically by authors' names, from Aarde to Zwinenberg (see also http://www.biol.canterbury.ac.nz/people/warham/John-Warham-Autobiography.pdf).
John received many deserved honours in his long life, including being made a Member of the New Zealand Order of Merit (a national honour), receiving the Australian CSIRO Antarctic Research Expeditions Medal and the D.L. Serventy Medal of the Royal Australian Ornithologists Union (now Birds Australia), being awarded Fellowships of the Royal Photographic Society, the Ornithological Society of New Zealand (click here) and of the RAOU, election to honorary membership of the British Ornithologists' Union, being made a Corresponding Fellow of the American Ornithologists Union and receiving a Lifetime Achievement Award from the Pacific Seabird Group (click here).
I was privileged to have met John and his wife Pat in 1994 when they invited me to an evening meal at their house in a garden suburb of Christchurch and we discussed our mutual interests in seabirds and in collecting books about them and their habitats, especially islands. I remember him as a small, sprightly man, still full of enthusiasm, although then already well into his 70s. A second meeting occurred at the 26th Annual Meeting of the Pacific Seabird Group, in Washington, USA in February 1999, where he presented the opening plenary paper entitled "Petrel puzzles and problems" covering such issues as olfaction, DNA studies and the petrel-attracting abilities of "war-whoops" (click here). At this meeting he received the PSG's Lifetime Achievement Award at the closing dinner. A regret was that the holding of the Second Session of the Meeting of Parties to the Agreement in Christchurch in November 2006 did not lead to a third meeting in his home city.
My, and ACAP's sympathies are extended to John's wife, Pat, who survives him.
See also http://www.teara.govt.nz/en/petrels/4/6 and http://en.wikipedia.org/wiki/John_Warham
References:
Warham, J. 1990. The petrels: their ecology and breeding systems. London & San Diego: Academic Press. 440 pp.
Warham, J. 1996. The behaviour, population ecology and physiology of the petrels. London & San Diego: Academic Press. 613 pp.
John Cooper, ACAP Information Officer, 6 May 2010