Flesh-footed Shearwaters Ardenna carnepeis (Toanui) on New Zealand's Motumahanga or Saddle Back Island currently number between 500 and 600 pairs, a large increase on the 100 to 200 pairs that were present in 1990, according to a recent survey by Department of Conservation (DOC) staff and Wildlife Management International. The island is one of the Sugar Loaf Islands falling within a Marine Protected Area off the west coast of North Island.
DOC's Graeme Taylor reports "I was on the 1990 trip and the shearwater burrows were mostly at the southern end, and in patches on the western side. The rest of the island was dominated by a dense diving petrel colony. Now the shearwater colony has spread across the plateau and is the dominant species on the island." The diving petrel population on the island had declined substantially since the 1990s when several thousand pairs were thought to be present, possibly to be due to competition for breeding space with the shearwaters.
Landing on uninhabited Motumahanga Island is by permit and the island subject to strict biosecurity controls against both plant and animal pests.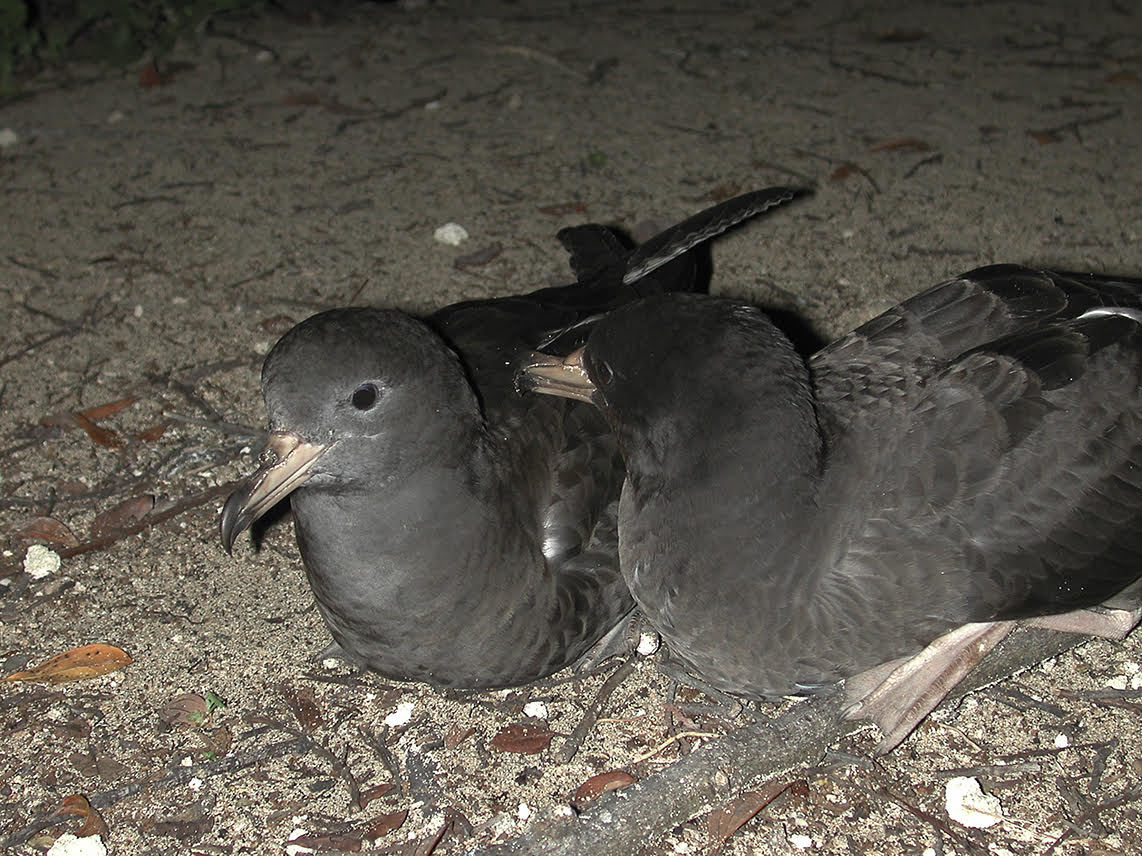 Flesh-footed Shearwaters, photograph by Ian Hutton
The globally Near Threatened and Nationally Vulnerable Flesh-footed Shearwater is a potential candidate for nomination to the Albatross and Petrel Agreement (click here).
Read more here.
John Cooper, ACAP Information Officer, 25 September 2019