During a round-island hike on South Africa's Marion Island in the southern Indian Ocean Peter Ryan (FitzPatrick Institute, University of Cape Town) picked up a toothbrush on the island's west coast on the 28th of April this year.
The locality, known as Isigodi samachibi (an isiZulu name for a locality in KwaZulu-Natal , South Africa) or the Chinese Tea Garden, is a collection of coastal lakes lying within a large mire that is inhabited by a loose colony of Wandering Albatrosses Diomedea exulans, currently starting the post-guard stage of chick-rearing.
It seems likely the toothbrush has been swallowed at sea and then brought ashore by a Wanderer and fed to a chick that later regurgitated it (or died), much as happens with Laysan Phoebastria immutabilis and Black-footed P. nigripes Albatrosses in the North Pacific.  But regurgitating plastic items by albatrosses seems much rarer in the southern hemisphere than in the north, probably reflecting differences in "what's out there" at sea.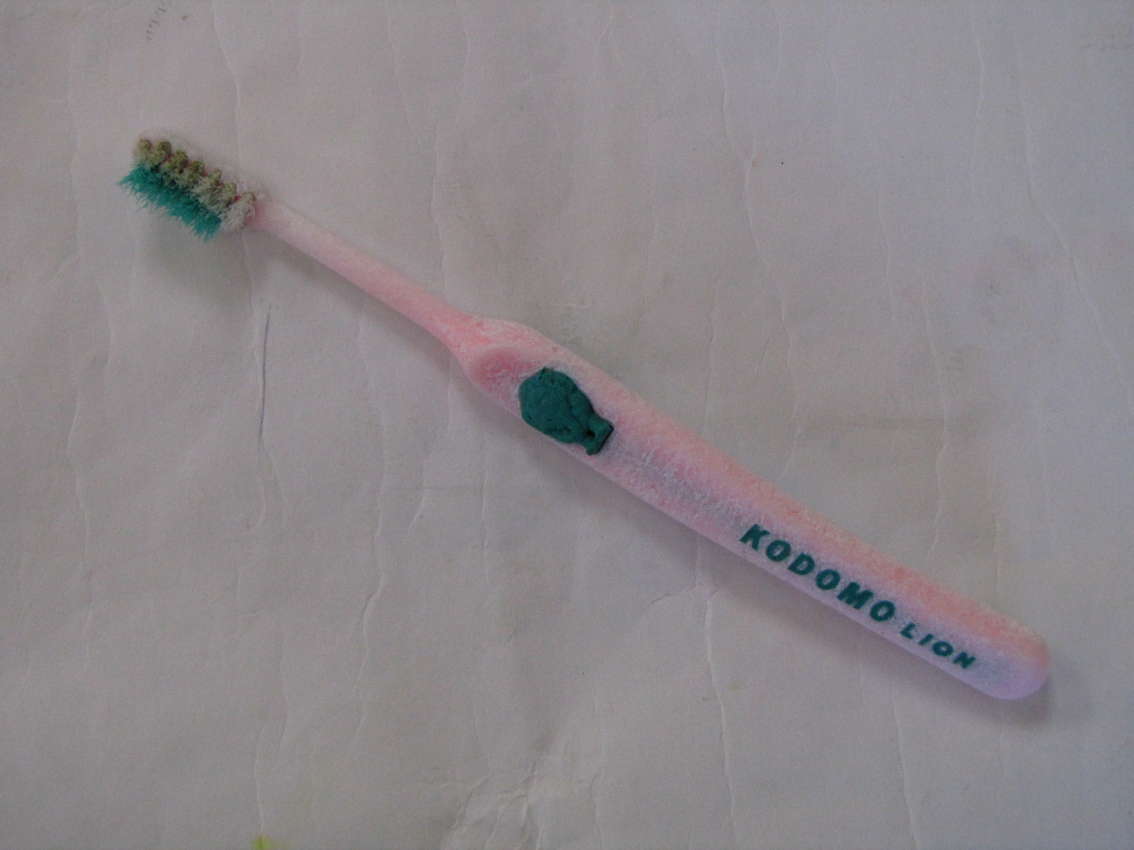 The toothbrush thought swaolowed by a Wandering Albatross on Marion Island
Photograph by John Cooper
What are more common though are Wandering Albatrosses swallowing longline hooks and then passing them to their chicks (a rarer event with North Pacific albatrosses). A number are found every year on Marion during nest surveys, as illustrated here by two examples found last month on the island.
On-line searching quickly revealed that the toothbrush, labelled "KODOMO LION", was made by the Southern Lion Company in its children's range, probably in Malaysia, and perhaps was sold in Japan (kodomo means child in Japanese, click here).  But what we do know is that it was a long way from its Asian origin when it ended up on Marion Island.  It presence also helps confirm that plastic pollution is deleteriously affecting many tubenose seabirds, including several species listed within the Albatross and Petrel Agreement.
With thanks to Akiko Kato, Jan Ropert-Coudert and Peter Ryan for information.
John Cooper, ACAP Information Officer, 5 May 2012